As a service brat I found it hard to garner a sense of belonging other than to the nation whose armed forces my father served for 35 years, and which as a result housed the family. Part of service life was the Sunday church service and I followed my father as a chorister, He had been part of the cathedral choir in Chester Cathedral until, he said, his pet mouse escaped during a service… My motives were both pleasure and the 1/6d a week the church paid us mercenary young choristers for attending.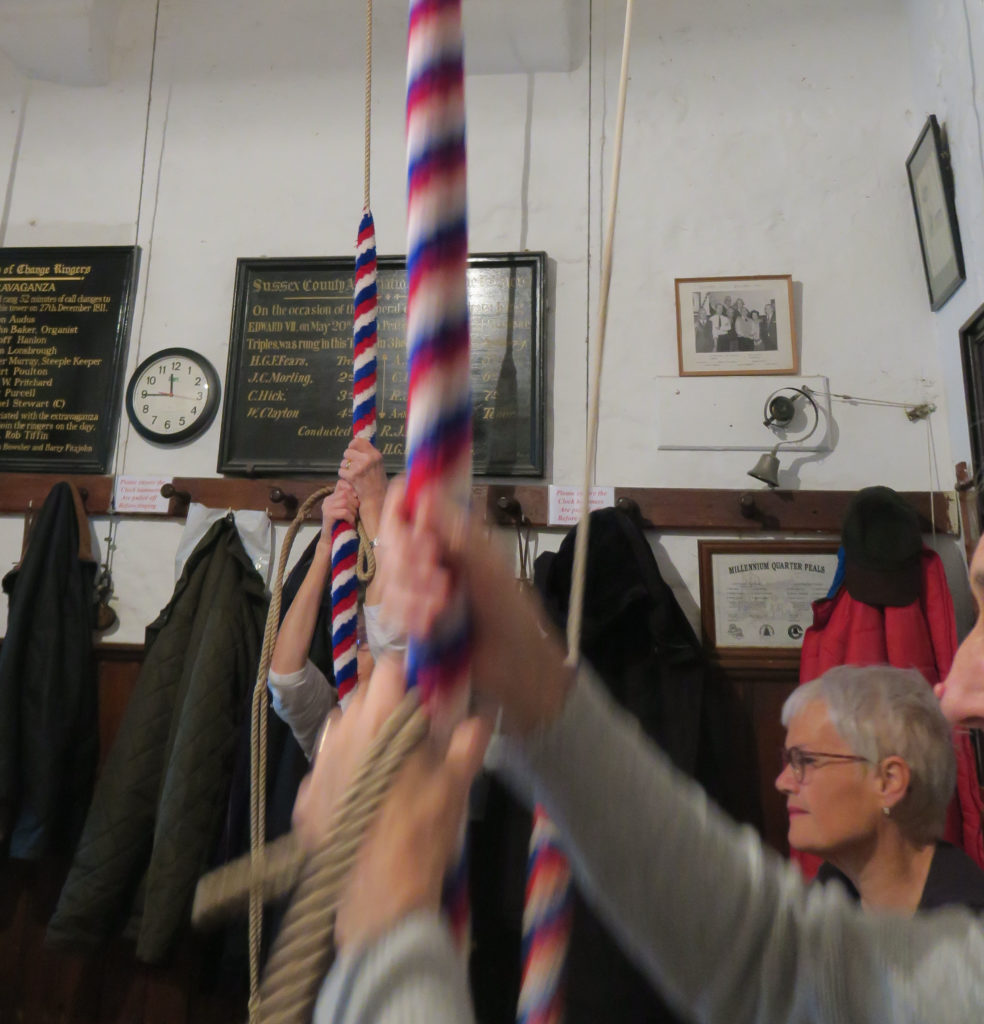 In 2017 I responded to the Ringing Remembers appeal, which I heard characterised today for its success in bringing in recruits to ringing other than through the traditional family footsteps route. I am progressing slowly and not without hazard as I have recorded before. It seems despite my years as an art school tutor I have forgotten that learning is not a straight path, that sometimes-increased understanding brings poorer performance as new knowledge has to be processed before upward progression can be resumed. Maybe this is why there is a rumoured high drop-out rate amongst those who have been ringing for around 18 months?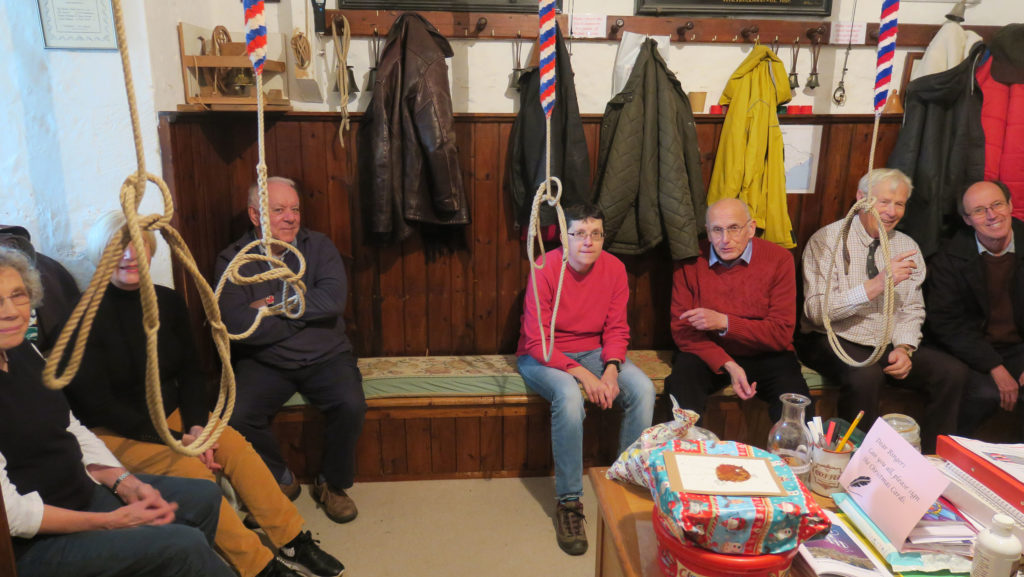 Bell ringers are not necessarily members of the church they ring in. In some famous instances vicars have insisted they should become congregants resulting in at least one church losing all is bell ringers for 17 years until a new vicar arrived. Despite the scoundrelly behaviour of some historic ringing bands the clangour of church bells has become a sound central to life in many towns and villages, a background accompaniment to the everyday. For the first time it has given me a sense of belonging outside the RAF family.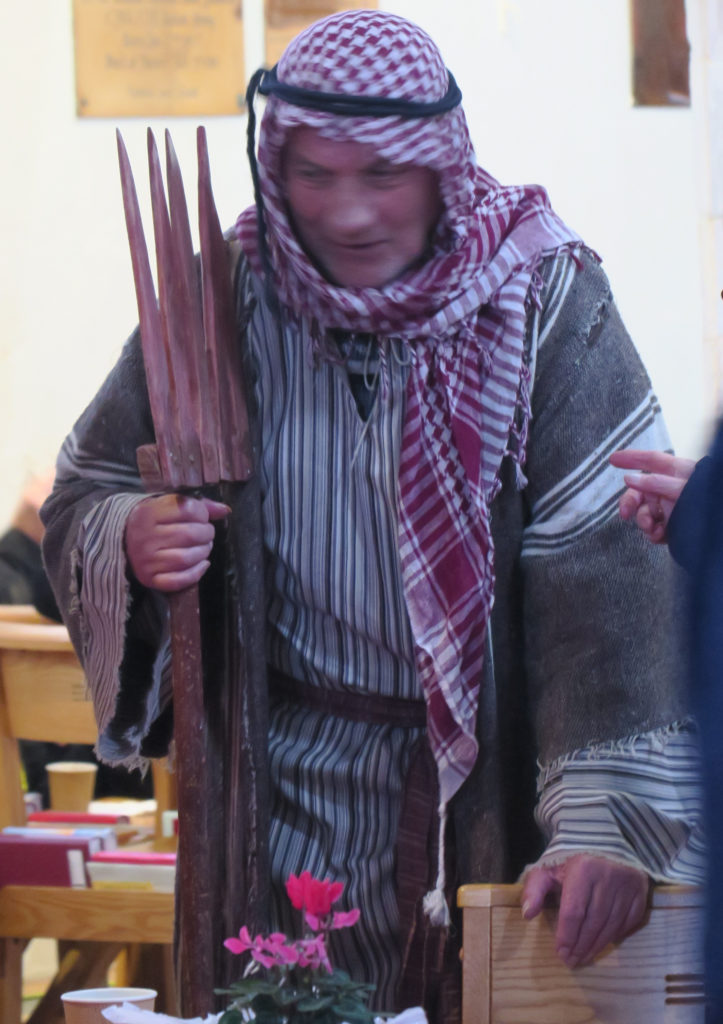 Today we had the local 'Christmas Magic', with the main shopping street closed to traffic and an English version of the continental Christmas Fair erected. For many, like the Eastbourne drummers, the church was the stating point. It was an open church and event that runs once a month raising funds for the church through selling coffee and cake. Today saw accordions played, hand-bells rung by elves ringing Christmas tunes, and the normal Saturday practice ringers supplemented by visitors from other towers enabling methods to be rung as well as the trainees learning more of ringing rounds.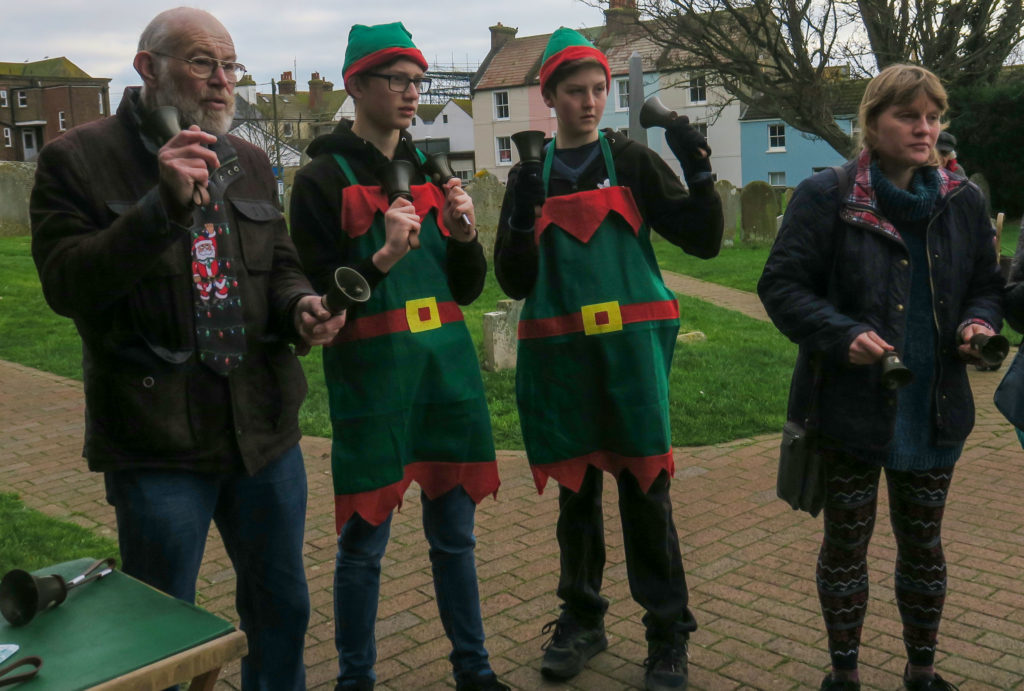 Whilst the town was thronged the church was full and remains the heart of what is happening for families and the elderly alike. As with every church event it is busy and we ringers, who pass through on the way to the spiral staircase into the ringing room, take a coffee with a sense of belonging. Many use the practice 'break for cake' to gossip with old friends or to make new ones.There are a couple of galleries in Seaford (one currently showing a delightful exhibition of Stanley Spencer drawings) and plenty of visual delights to keep my creative juices flowing despite my usual prevarication. Today's ringing and the town celebration of our national Christian identity through a secular 'Christmas Magic' brought out shepherds, three kings as well as babies with mums and dads. For those who doubt the English heart beats strong, I can say it beats strongly here in Sussex, and I love it.
For me as an outsider it is enough to sit and enjoy being a part of a vibrant community. Outsiders refer to Seaford as a deprived seaside town. We may not have many folk driving Bentleys (although there are one or two) and we may not boast large company headquarters, but we are still a thriving community. Surrounded by National Park, adjacent to the Seven Sisters we enjoy our town.


In my 'declining years' I have found a place to belong.