At first it was just the intensity at dusk. It made the colours fluoresce, red-violet against green with an intensity that quite took my breath away. The next day I saw that although not the dominant plant in the hotels gardens it was the most dramatic in the way it shone out against the competing oleanders.
The colours of the Mediterranean glow in the mid-summer sunlight – yes I was reminded today that we are past the longest day and the nights are drawing in again. It didn't feel like that as I walked to the beach or leaped off the launch into the ocean, and the bougainvillea was full of bees and butterflies enjoying the height of summer celebration in this gorgeous plants' vibrant petals.
The colours used in the building architecture cleverly also sang against the brilliance of sunlight and the Mediterranean blue skies. My enjoyment of all this was nearly cut short when in an absent minded moment I dived off the launch wearing my spectacles.  In three meters of English waters they would have been gone forever especially as the boat had powered away from the immediate vicinity in the little bay of Cala Napoletana. In the clear Mediterranean waters visibility was excellent so Antonello the boat man proved up to the challenge. Under the admiring looks of the female reporters he stripped and dived in, returning to the surface triumphantly holding my glasses aloft, instantly becoming a hero to us all – well to me any rate, to others, it seemed, maybe an object of desire….???
The fascination with the bougainvillea continued through the three days, as its colour varied with the light and maybe different varieties. I wonder if it is worth trying to plant some in the garden here in Seaford – we seem to be enjoying Mediterranean temperatures at the moment, although I would imagine swimming in the English Channel is a little different to the Med. It is years since I swam off Brighton, and lovely though the weather is I don't think Splash Point is the same as the Costa Smeralda, nor are my gardening skills as good as the gardeners of the Delphina hotel group..
They are saying May was the warmest May 'in history' ! They used to content themselves with 'since records began' but obviously the need to dramatise global warming is bringing out the stentorian in the weather people. Warm as it is I have to say swimming eating and drinking in Sardinia made Seaford seem a little, well, lacking in superyachts…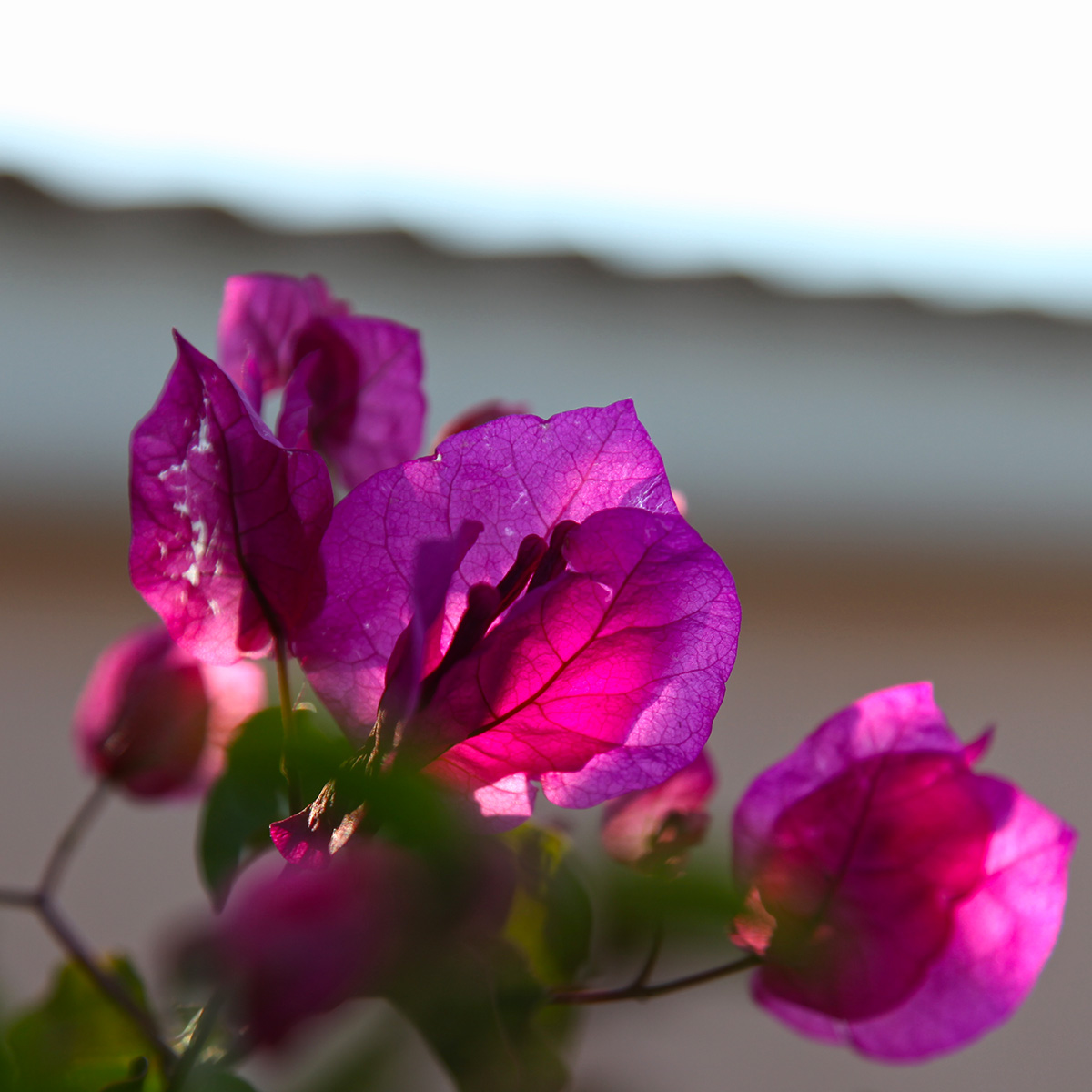 Below is Antonello surfaced with my glasses receiving a round of applause from the hackettes.  If you come across this Italian American, shake his hand, he is one of the good guys.