Written musings on making art and the results. Life in the slow lane.
Images for sale, both unique artworks and limited editions.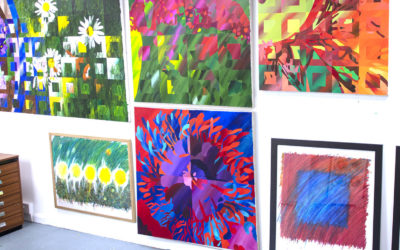 J.S. Mill said in effect freedom is the ability to challenge the rules, the grid of laws and social convention. As artists we should challenge, change, innovate not conform to other expectations. The grid of galleries, art market and critics are not the arbiters of quality but a reflection of a reality unrelated to art, a reality of exploitation and control, of money. Our grid is different.