Written musings on making art and the results. Life in the slow lane.
Images for sale, both unique artworks and limited editions.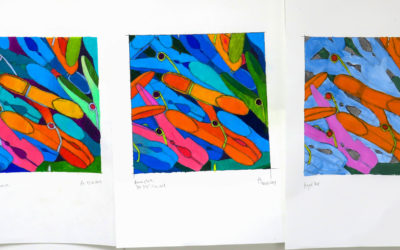 "did the grid" of squares I have used for years, represent "the same mental repression I was criticising in the other artists' work" she asked? This brought me up short. I have used the grid for many years, for many of which I was locked into a marriage that was loveless. I justified the grid in terms of it being a symbolic representation of the way politics and social rules distort and move the colour in individuals' lives. Maybe it did indeed reflect a suppression of recognition my marriage was dead?