Written musings on making art and the results. Life in the slow lane.
Images for sale, both unique artworks and limited editions.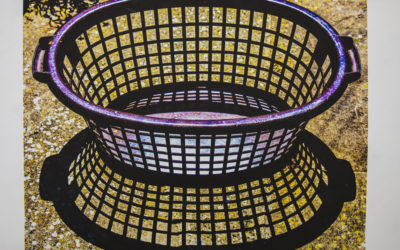 Scale is an important consideration in relation to the mark. I want to be able to put myself into the work and that means working with the whole body. As pieces get smaller so the 'hinge' around which the mark rotates changes. Small pieces use the wrist as the hinge, then it progresses to the elbow and with true scale the mark can be made from the shoulder increasing the vigour of application and pulling in the whole body to engage. I love large paintings like those Waterlilies of Monet which can engulf you as a viewer, so you don't just spectate but are forced to engage within the piece, be absorbed by it, engulfed by the colour and emotion.