Written musings on making art and the results. Life in the slow lane.
Images for sale, both unique artworks and limited editions.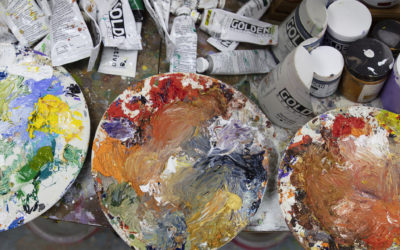 Here you can see details of the latest paintings featured in previous blogs, showing the technique. I use brushes too, frequently underpainting with brush before working over with the scrapers and then working over again with oil pastel.  Love what I am doing ( to paint is to love again) and love the colour interrelationship that are created by the layering. I admire other painters who are into paint, like Tom Phillips, and those who extend how we look and use our eyes. I hope I make people look afresh at the world around them, use their eyes more to see the beauty we live with daily in often unexpected places. I hope you enjoy.