Written musings on making art and the results. Life in the slow lane.
Images for sale, both unique artworks and limited editions.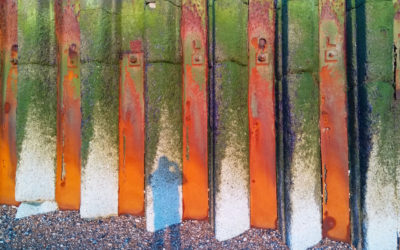 I first started using a camera 'as a lad' and sold my first photograph to an American collector when I was 17, back when images were recorded on film and had to be printed out on paper. I still print the images I use on paper, but now as giclée's at A2 or A3 on art papers. The camera I used has a large sensor which allows me to enormously enlarge images. This enables me to focus in on small sections and blow them up to examine the textures and colour in a way that I can't do on an electronic screen.