Written musings on making art and the results. Life in the slow lane.
Images for sale, both unique artworks and limited editions.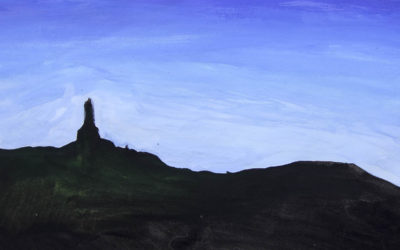 Many of the properties we serviced were those of the wealthy who always seek to stand alone, but many were small farms, still, in 1974, using shit pails in outside loos. Some of these were even two seaters, something I had only seen before in museums. Our job was to pull the bucket out, each of the 'brick outhouses' having a small door in the side for this purpose. We then had to find a spot, usually marked by nettles etc. from earlier visits, where we could strain off the liquids. Solids went into a black bin bag which joined the rest of the rubbish in the back of the dustcart. Putting the bag into the dustcart was in itself an art form. Time it wrongly and the bag would explode throwing ordure over the operative – in which case we would insist on them riding the rest of that day on the tailboard.