Written musings on making art and the results. Life in the slow lane.
Images for sale, both unique artworks and limited editions.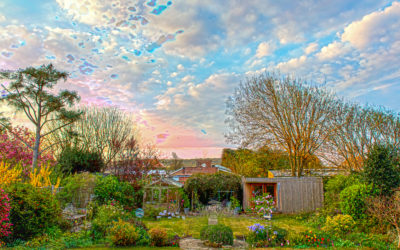 Downstairs I collect the camera and then realise I can still see the stars brightly – the Plough is low in the sky as is the sun when it is around, throwing its long shadows. I decide to delay, and instead I clean the kitchen and make an early coffee. I watch the horizon slowly lighten and spot a light, bright, moving along the top of the Down. A dog walker with a torch perhaps? The morning weather image can wait until there is a bit more light, the really dark mornings are messing with the imagery making it as one observer noted, a blue period for morning photos. At least this morning it's not raining, and it is surprisingly warm at 8 degrees, despite the clear sky which normally in December would denote a frost.