:Patrick A. Goff FCSD, FRSA
Born in 1947 in the worst winter in the 20th century in a room next to Aylesbury prison, where his cot was the bottom drawer of a dresser. Son of an RAF man, his childhood consisted of wild leaps and bounds to RAF stations in South Yemen, Cyprus, Wiltshire, Surrey, Shropshire, and Staffordshire. The constant was grandma in Bicester, Oxfordshire where he was frequently sent in exile to and discovered the joys of books and pencils.
The gyrations created a patchwork education with no guiding hand so like many service kids the misfit ended up in art college, where generous help from tutors immersed in art, he ended up doing a degree at the college considered to be the 'Cambridge of the art world' or so he was told by tutors that included William Tillyer, Michael Kidner and Adrian Heath. He also had a brief spell as a studio assistant to John Hoyland as well as stretching canvases for Adrian Heath. Fellow students included sculptor Katherine Gili, wood engraver Merlyn Chesterman, philosopher and painter Francis Pratt.
A spell in Brighton led to successful exhibiting of paintings using the camera as a tool alongside his sketchbooks, a working practice that continues to this day. He tasted early success, being featured in the Daily Mirror and on ITV's then 'South Today'. Realising his desire to stop paying rent he moved to Lancashire where he continued to successfully exhibit and becoming involved in the art scene. Invitations to show came from the opening of the Liverpool Academy, where he met poet hero Adrian Henry, and events such as the Lancashire Literary Festival. He exhibited widely including having a solo show at the Lowry gallery in Salford. Now teaching colleagues included US based sculptor John Rose.
By then married his partner needed to move to London to further her career. It seemed logical to progress his exhibiting in London but, alas, the lack of a rural horizon brought his painting to a stuttering halt. He embarked on a career in design, building an interiors practice initially alongside developing a large successful vocational art education school. The practice grew, winning international design awards but John Major's economic policies caused a crash in the hospitality market and the collapse of his hotel design business.
Back in education as Director of Art at Morley College in Central London, Patrick grew his department to twice its original size and developed an adult Foundation course. The department won two medal awards from the RSA whilst he was Director. Patrick was commissioned to create a Morley mural in celebration of Adult Learners, a 3-storey painting of a lupin, christened a 'Tree of Life'. He was also involved in advising colleges within the London Institute on course development. He was an external examiner to university design programmes in London, Kent and Devon.
In 1999 he created an online magazine on Hotel Design, featuring his own photography and hotel reviews. His writing and photography developed, and he began to paint again. He produced features for UK and Hong Kong publications as well as regular features as Foreign Editor of Boutique Design, a US hotel magazine. He travelled widely in Europe, Africa and the USA writing about hotel design. He became in demand as a speaker at international design conferences, speaking to designers and developers in Poland, Spain, Switzerland, and the UK and was a consultant to both UK and US design practices, indeed working for a while in Seattle, USA.
In 1999 he showed work again, showing in both the Barbican Open in London and had a solo show at the Morley Gallery, and since then has exhibited widely, although his working life rather collapsed when diagnosed with cancer in 2015. Successfully treated through 5 operations, a move to the South Coast and a gift from his partner of a studio accelerated his working practice, and he started writing about 'art, life, and the meaning of the universe' in the blog here. The painting developed strongly, and his photography has been featured in national and international publications.
Patrick continues to work and paint in his Seaford studio. His work is in private collections across the UK, in Australia, New Zealand, South Africa and six states in the USA. Visitors to the studio are welcome by arrangement. His work is shown here and on Facebook, twitter and Instagram:
Collections:
Towner Gallery, Eastbourne; MidPennine Arts; North West Arts 'Pictures for Public Spaces'; Wigan Schools Collection; ICI; Hilton Hotels; Shire Hotels; Guys Hospital Trust; Southwark College; Morley College (10 meters high commissioned mural) and many private collections in UK, USA, Singapore, Hong Kong, South Africa and Australia.
A 25-year career in design included winning:-
Highly Commended for Design, International Spa Association Destination of the Year 2001;
Two European Hotel Design and Development Awards, 2000;
Hotel of the Year 2000 (Celtic Manor Resort);
Best London Hotel (the Stafford in St. James's), Evening Standard, 1999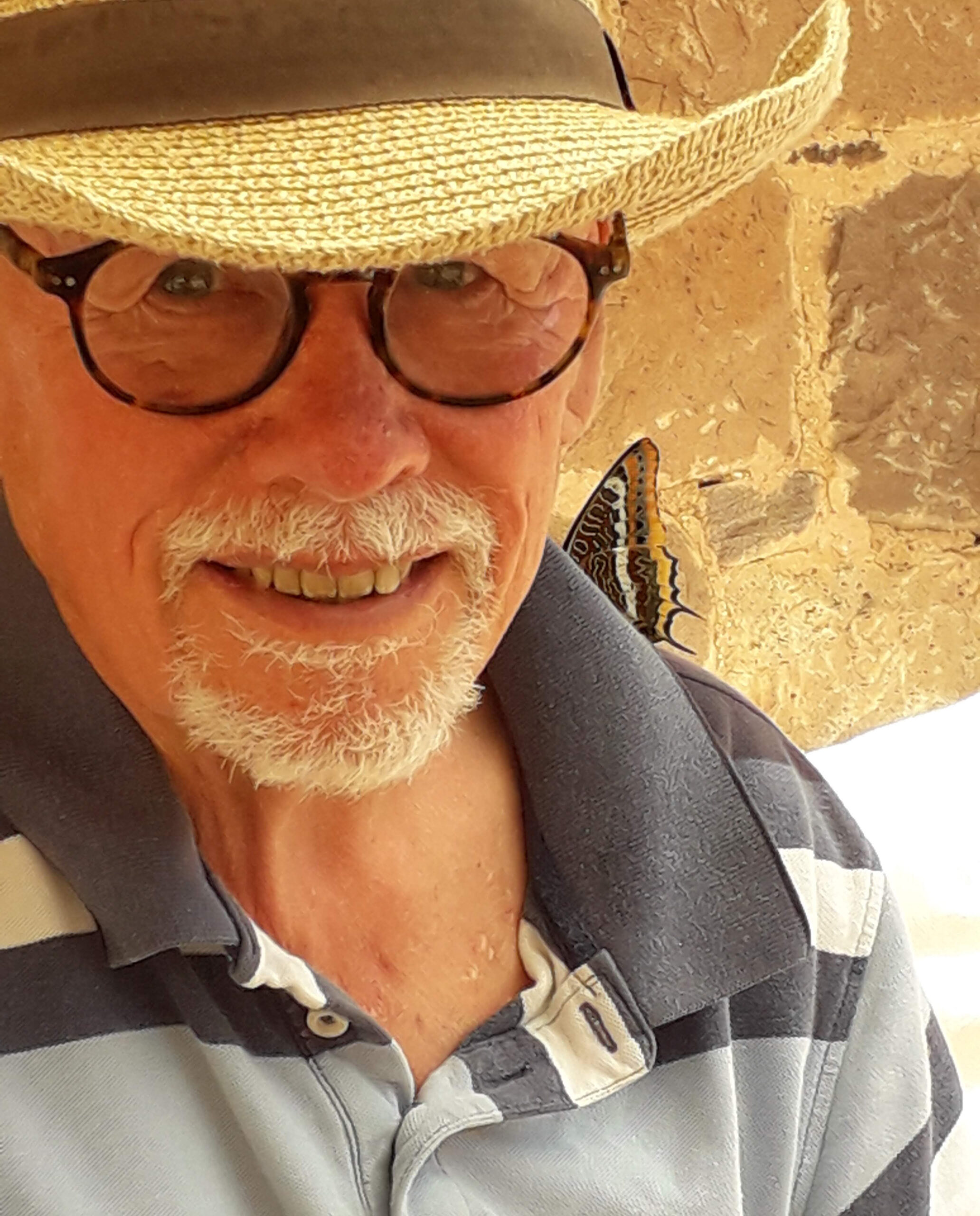 Exhibitions (to date):
Axis Gallery Brighton (covered by South Today TV, Daily Mirror, Argus etc.),
The Barbican, London – Barbican Open;
Festival Hall, London (Arts Council Exhibition: Flags and other Projects);
Liverpool Academy;
Bluecoat Gallery Liverpool;
Manchester University (reviewed by the Guardian);
North West Arts Association (Pictures for Public Places) and Purchase Award, Manchester;
Mid-Pennine Arts (Purchase Award) Burnley;
Lowry Gallery/City of Salford Arts Gallery;
Lewis Gallery, Blackburn;
Towneley Gallery, Burnley;
Peterloo Gallery, Manchester (joint show with Tom Phillips);
AIR Gallery London;
Lancaster Literary Festival;
Morley Gallery London;
Crypt Gallery, Seaford.
Pelham Open, Lewes ,Sussex
Celebrating Cuckmere SDNP Sussex
Newhaven Open, Sussex
More :
Freelance writer on design. Founded and edited 'HotelDesigns' magazine. Also published in 'Boutique Design' & 'USA Today' in the USA; 'Space' magazine, Hong Kong; 'idFX' & 'Design Week'; 'HCMA'; 'E-Hotelier'; 'Caterer'; BBC Newsnight, the Independent etc. etc. Photography featured in all UK national newspapers, Huffington Post, BBC and ITV. Appeared on BBC Newsnight as the 'hotelologist'.
Education: Bath Academy of Art, Corsham – BA Fine Art, Painting. University of Sussex – Postgraduate ATC, University of Lancaster-Postgraduate Studies, M. Litt/PhD
Studio assistant to Adrian Heath and John Hoyland
See the bloke http://www.happyhotelier.com/2010/05/29/10-questions-for-patrick-goff-of-hoteldesigns/