"Julia Cole, from the Priory's Wellbeing Centre in Southampton, spoke following warnings from charity Macmillan Cancer Support that 240,000 British people have mental health problems caused by their cancer treatment.
She said: 'The analogy I often use, which patients seem to identify with, is that they have felt like a storm-tossed ship during diagnosis and treatment, and then they land on a kind of island and think what now?
'They feel like strangers to themselves. The road ahead is suddenly different. Frequently they say that doctors, with good intentions, tell them to "go off and live your life" but it can be harder to do than you might think. The shock of the diagnosis lingers, the fear of a recurrence, worrying about families, mortality – all can be extremely draining.'"
                                                                                                                Daily Mail 27th August 2017
The article in a national paper struck a chord with me. The last few months have been difficult, creativity has stalled, sparking only sporadically. Paintings have been started and abandoned, canvas reprimed. Drawings have been fiddled with, photographs manipulated all seemingly into dead-ends. Days have been whiled away with classic displacement activities. I too have felt like a stranger in myself, the fear of recurrence, the knowledge of mortality all struck a chord of recognition in me.
My partner has seen this in me, sensed the depression clouds and has beguiled me in many ways – planning trips, encouraging volunteer work, and now leading me down paths. Not garden paths, but coastal paths and Downland walks, challenging me physically – healthy mind in a healthy body perhaps? Given that her thoughtful intelligent love has already taken me to health from having Type 2 diabetes (see Old Town New War) I can see she is working her magic again.
Today we did a walk around the Rathfinny Wine Estate. It's in the South Downs National Park so it has numerous footpaths and bridle ways used by walkers, and has added a small section of the vineyard as its own path. It looked straightforward on the map, just under four miles but manageable. Trouble came two-fold. Firstly, it has been one of the hottest Bank Holiday August days we have had for a while, and secondly the four miles is the distance on the flat and the paths rose and fell by several hundred feet as we climbed in and out of the valley. It ended up a very hot and sweaty near five miles.
I always walk with a camera, and have started to look into the landscape, spurred in part by the images of the pilings along Seaford's 'pier' that featured in my tongue in cheek piece on the 'Bridget Riley of the Shingle'. Yesterday's walk around the coast added some images to that folio, and now I saw the vineyard as a Rathfinny Riley, stripes of varying greens browns and blues striding up the hillside with broad brush stripes of brown and gold beyond left by the combine harvester.
Colour is always my focus and single sunflowers, wild remnants of previous crops left in field margins, also caught my eye. The grapes are still small yet, needing more sun and rain to produce the harvest that goes to make one of England's award winning 'methode champenois' wines. Yet their greens vary in colour, making variation in the stripes. The chardonnay, becoming well established now, brings to mind the French vineyards of the Chablis region – maybe some English vingneron will produce gamay reds to rival the Beaujolais villages as well as sparkling whites to rival champagne?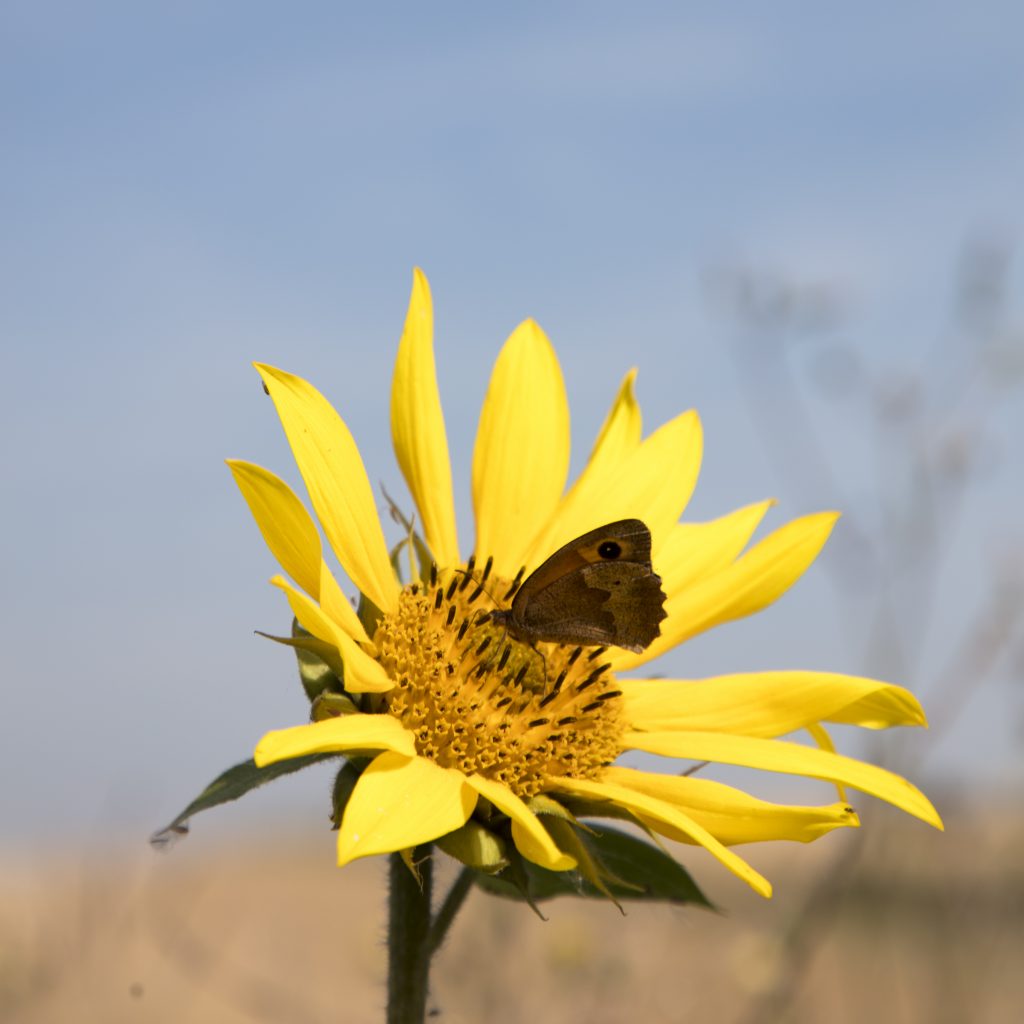 The green stripes are enhanced by protective blue wrappings in places vulnerable to birds raiding the fruit, giving a blue tint that can be elusive as visually it tones with some of the greens. I'm beginning to feel that the stripes are worthy of more exploration. I have added new stripes to my Shingle series recently too, and also started to play with fencing and flowers, so the ideas are still there and slowly growing.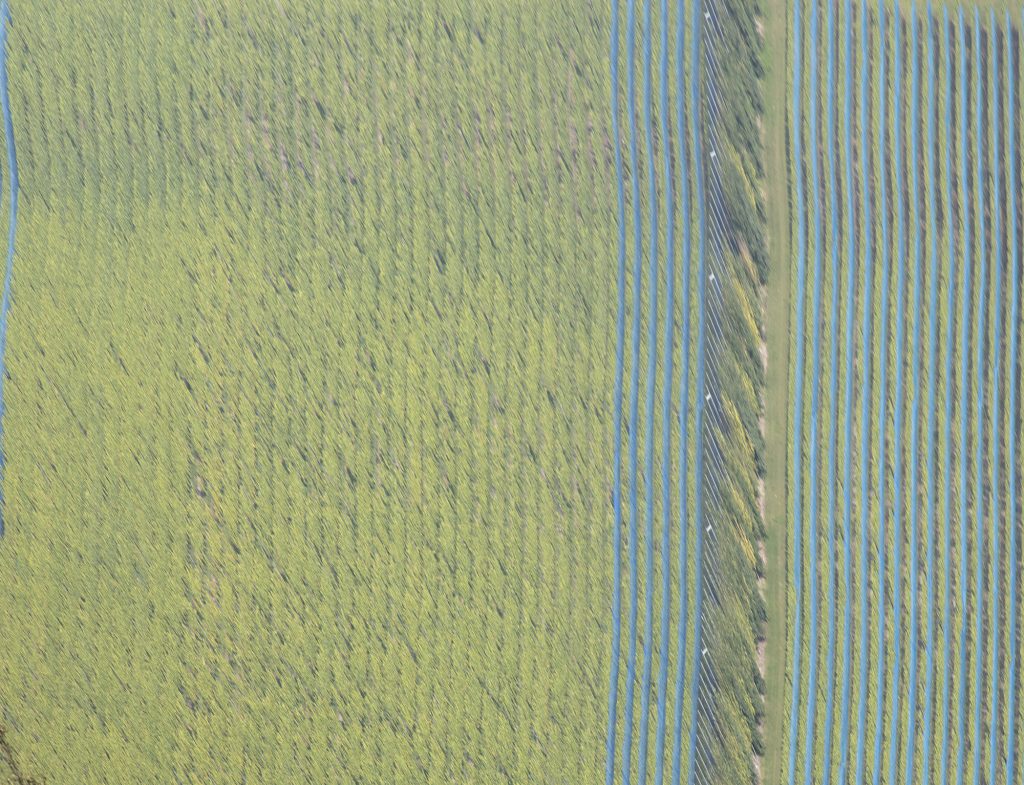 I need the mental resilience to see a reason for moving forward, into developing the ideas into various forms, Digital imagery can be quick and simple to play with but the recent Four Seasons series based on photographs of garden buckets shows that they work best when they go 'interactive' with pencils and other implements. Still that is a technical challenge a bit like producing an old-fashioned screen print, but I'm not going there again as it was the screen solvents and inks that seemingly generated my cancer (and did for Chris and Rose Prater of Kelpra fame, and numerous other screen printers too).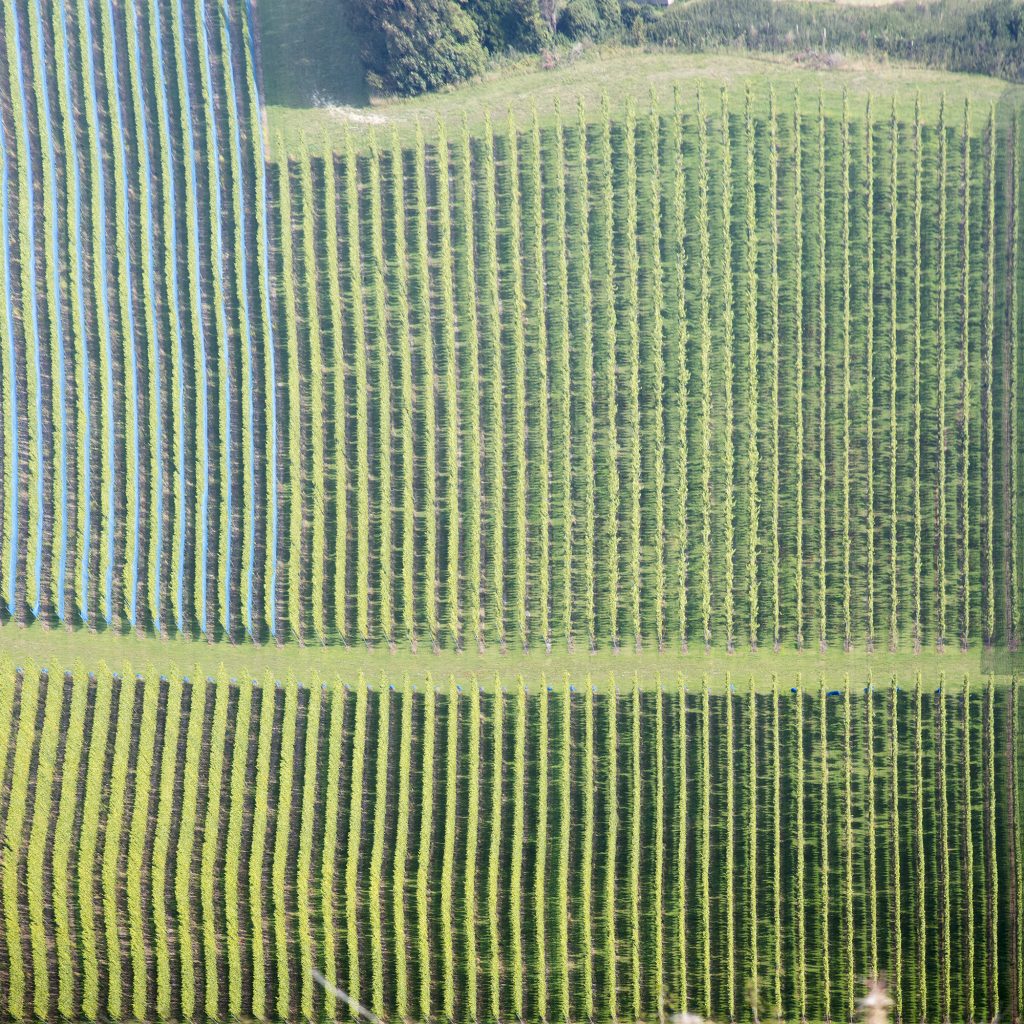 OH is subtle in pushing things along, bless her. She carrys worry lightly. Her sister, recovering from cancer too, envies me her company on the walks – but it's not the company she should envy but the determination that gets us out of the house early all prepared for our adventures. The best medicine someone in recovery can have is a partner who sets them goals, who doesn't allow the surrender to the Dark Forces.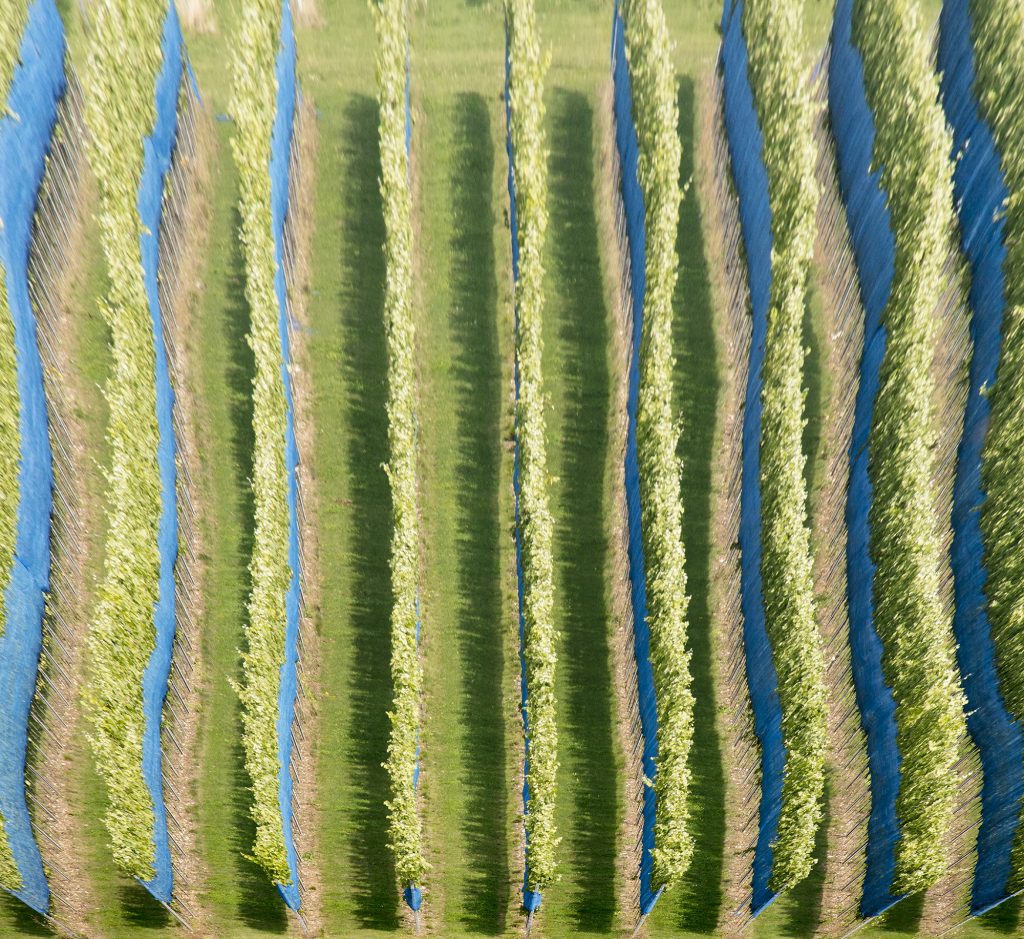 The article suggests therapy for recovering cancer victims. But love is the best therapy of all when it rouses positive responses, and it doesn't come on the NHS. Oh – and no I haven't bought a drone….the stripes all wizardry.
Follow my art page on Facebook