"Thank you" our boatman and river guide said, "thank you for spending the day on the river and thank you for coming to Botswana, your tourism means so much to us". Botswana has one of the highest living standards in Southern Africa, is its oldest democracy and is one of the least corrupt nations. Its wealth is based on minerals (diamonds the largest) and tourism. Tourism is by far the largest employer, and any curtailing by tourists of long-haul travel will thrust many there back into subsistence living.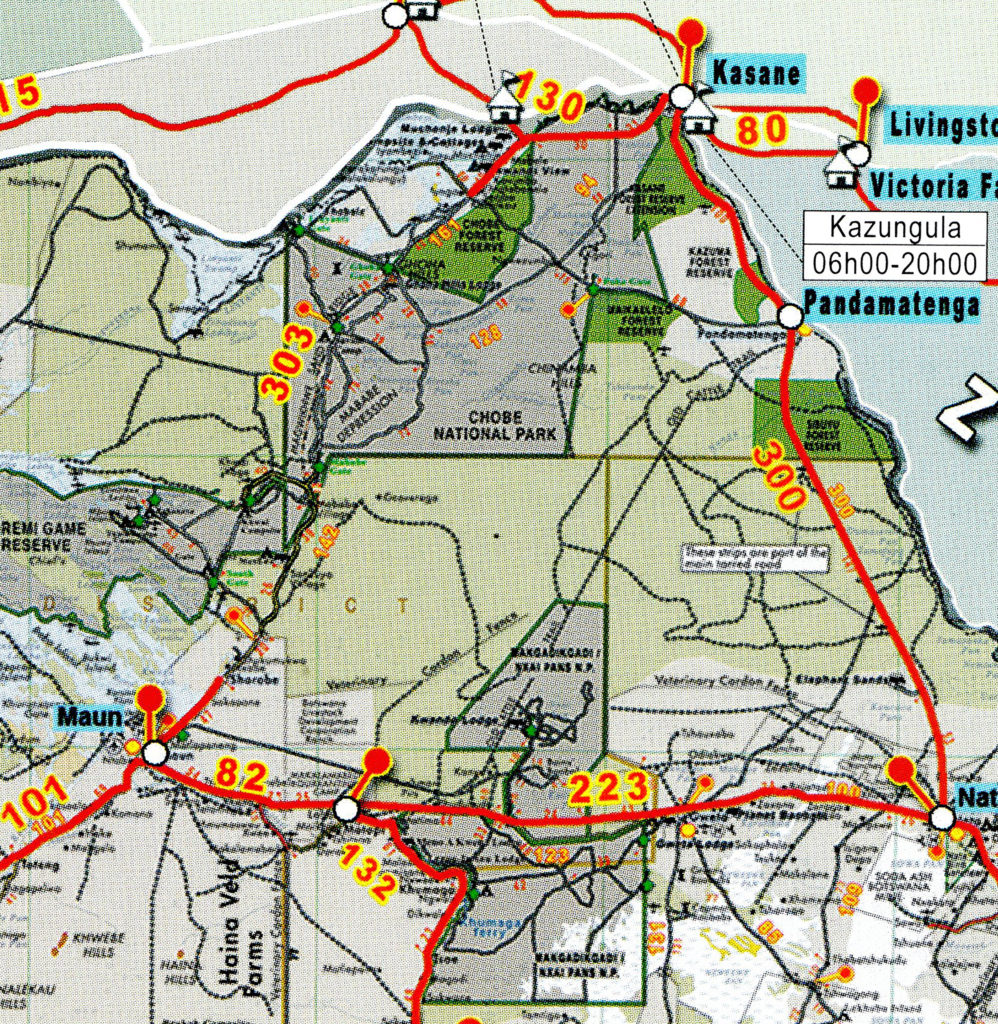 The first game reserve was established by a tribe in 1963, long before the British protectorate of Bechuanaland became independent Botswana. Now folded into the national reserves which form a large part of this sparsely populated nation, such areas are defended by fences not just to protect against poachers but to more prevent domestic diseases from spreading in the wild populations the tourists come to see.
A large chunk of Botswana is a continuation of the Kalahari (see my pieces on Namibia and South Africa) but also contains an inland estuary in the form of the Okavango Delta, an area once a passageway to the sea but which geological change has turned into seasonal swamplands rich in game. Here I came to see one of the last of my bucket list items, hippopotamus. I knew there were risks in safari, especially in one such as this where game walks (not just drives) took place with unarmed guides relying on their ability to read sign to keep us safe from lion, leopard, wild dog, hyena and elephant as well as the great beast of the river, the hippo.


The role of tourism in wilderness communities is difficult to underestimate. 21% of the budget of Botswana is spent on education as it tries to develop an industrial and employment strategy to provide for its growing population. However, it also schools guides and rangers as it recognises the value of wildlife tourism to the scattered communities in the desert and riverine environments that form most of the nation. That our boatman thanked us as we left his village is a mark of how welcome and appreciated tourists are.
Here you will find luxury lodges such as the 'Wilderness' chain who themselves have conservation programmes and try to reintroduce black and white rhino into areas of the parks. They fly their tourists into the reserves in light planes, wining and dining them in luxury between game drives (see Bushman's Kloof for a similar luxury experience in South Africa). However, sites vary in luxury and there are campsites for self-drive campers, although self-drive is not recommended unless you are a very experience 4X4 driver, given the treacherous nature of the track surfaces, and anyway I have always found it easier to see game when under the care of a professional guide.
My trip was a rather more modest affair, relying on tented encampments somewhat short of deserving the appellation of 'glamping'. What we lacked in creature comforts we made up for in an intimate contact with wildlife – from hippo's footprints in the camping area through elephants walking past the tents to a guide punching an inquisitive hyena on the nose through the canvas of his tent. One evening whilst the campfire cooked our supper, we all froze as the guide heard a lion coming down the track towards us, setting off to scare it away armed with nothing more than a powerful light.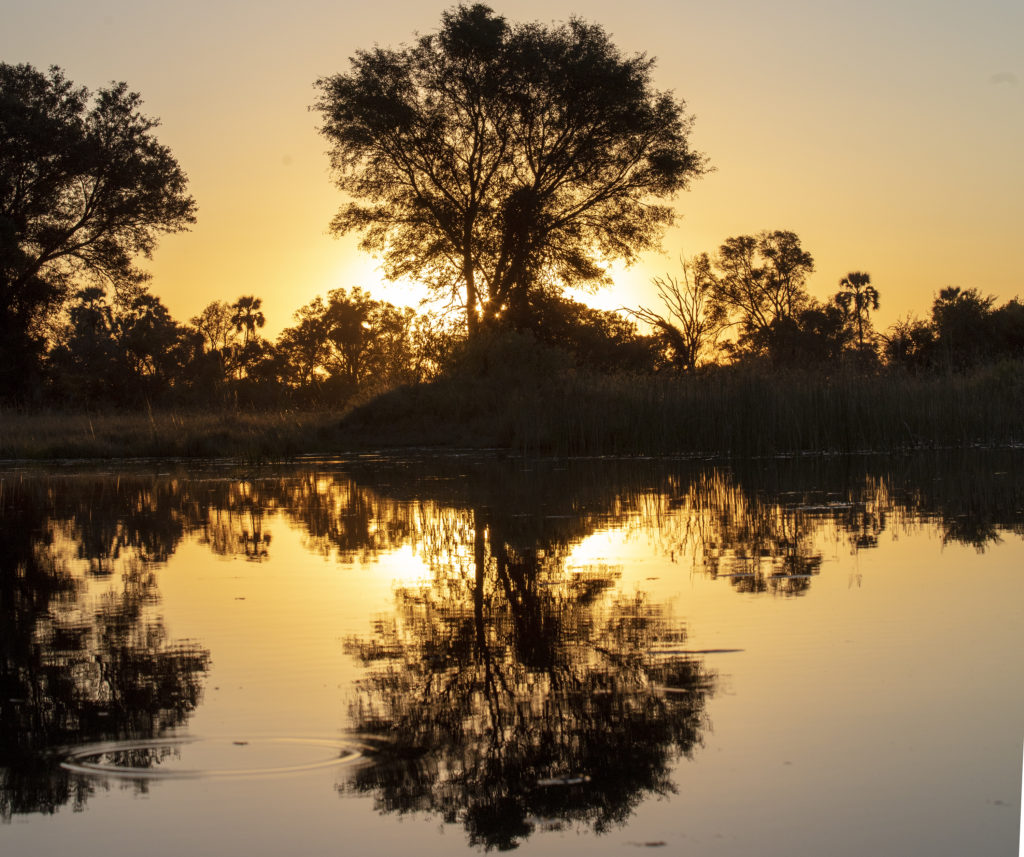 Our guide, 'Stan the Man', taught us to read the morning paper – the tracks in the sand around the camp, showing how close lion and wild dog came, pointing out the regular trail of elephants (one line of trodden earth) and hippo (two parallel lines of trodden earth). He showed us the difference between the leopard prints that overlay our tyre tracks where it had passed our tents, and the hyena paw prints we had in turn walked on top of.
We were taken into the Okavango in the modern form of mokoro canoe. Based on a hollowed-out log, the government licensed these fibreglass replicas to save the forest, much as the teak forest was now protected from unscrupulous loggers coming across the borders from Zimbabwe. Punted peacefully along waterways, we would have been more nervous had we realised the rôle the hippos had in making these channels. As it was the fear was of elephants splashing through the water, and our punters kept a sharp eye, banging on the side of the mokoros to scare away the beasts, once resorting to firing an isolated clump of reeds so the scent of fire would move the threat way from us.
For a small community the business of taking tourists to their island camp sites amongst the reeds was a busy one. As a means of travel, it was extraordinarily peaceful in the beauty of the reeds and grasses which arched over us as we were punted along just inches above the water. The occasional close encounter with elephant or hippos raising the adrenalin level above that generated by the bird life. If the boat person ahead paused holding the mokoro still with their pole, we all paused holding our breath waiting for the beasts to pass.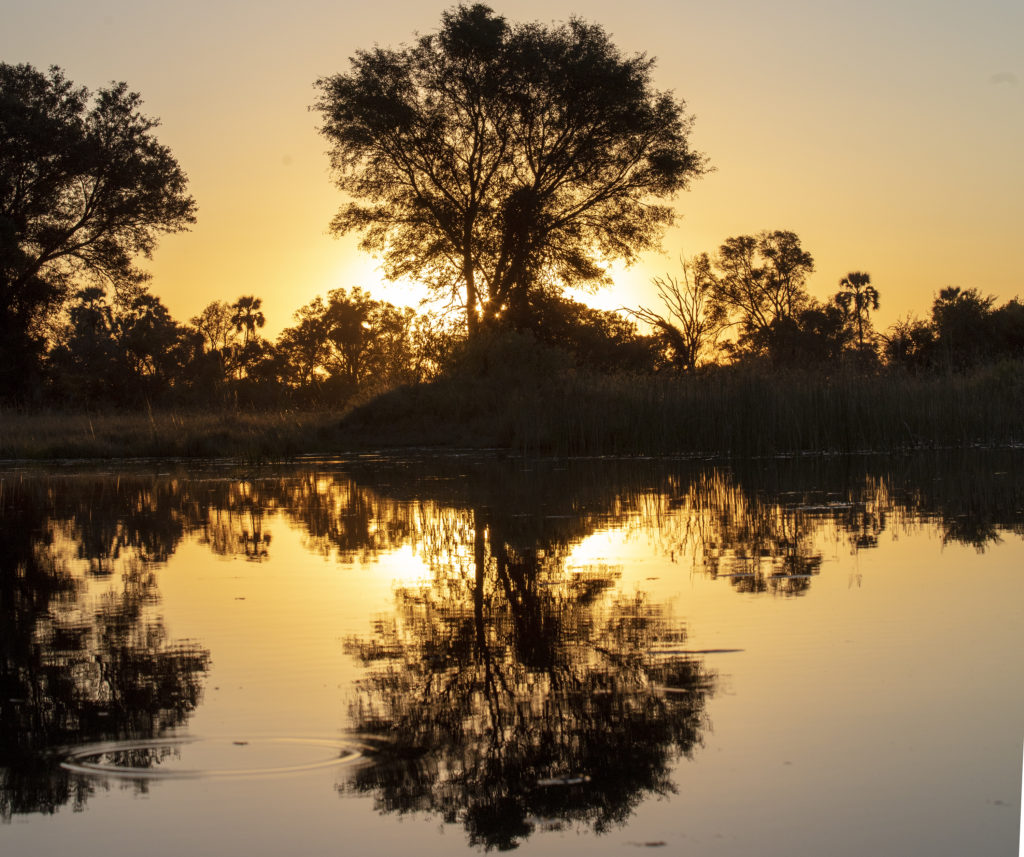 Two days in this idyllic area, walking the scrub and watching sunset from the water, seeing hippos for the first time (I can go home now…) before being driven across Botswana to various different types of landscape – salt flats, reserves, bush lands, – before a long uncomfortable drive in our 12 seater open safari truck to the Zimbabwean border where, after over two hours queueing in the sun to get our entrance visa, we had two days in a real bed in an hotel next to the Victoria Falls. It may seem like this aural assault on ear and eye would be the peak of our visit, but it was capped by our excursion on the Chobe River and subsequent camping in the National Park.
We bucketed around in our Toyota truck (how did Landrover lose their market here? Everyone drives Toyota, saying "if you want to go into the bush use a Landrover, but if you want to come out again then use a Toyota") following game trails 14 pairs of eyes (a dozen tourists and two guide) searching the scrub. Highlights were sitting yards from lionesses and cubs as they slept; sitting frozen in place as two lions walked either side of the truck – "they take no notice of our four wheels" said Stan, "but don't lean out" so we didn't as the lions passed almost close enough to lean out and touch. Early morning drives surprised hyenas and honey badgers and all manner of beasts. Elephants studiously ignored us whilst hippo were just practicing at being, well, hippo…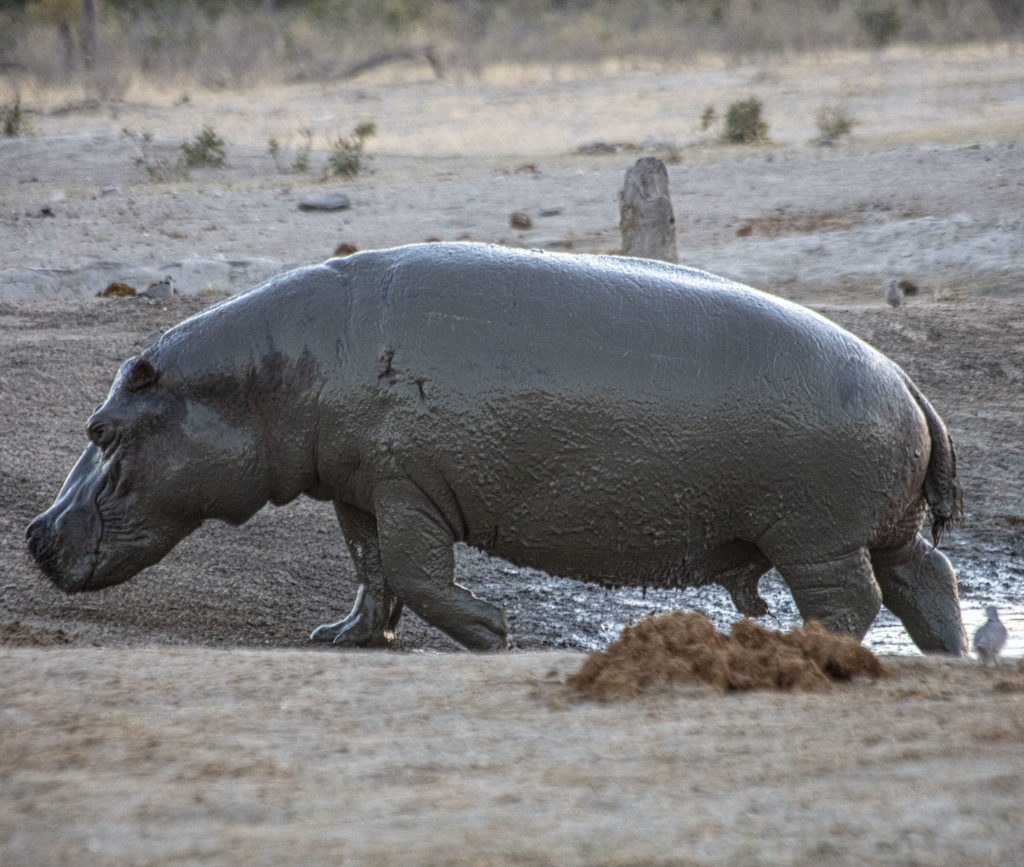 I said the trip was about hippo as one of the last items on my bucket list. Close encounters with elephant, lions, hyenas, cheetahs and rhino amongst the 'big five' beasts, elephant shrew, lion ant and others in the 'little five' have all been enjoyed in touring Southern Africa. It has been at its heart a search for beauty and wilderness, gripping my artist' soul. The last wildernesses lie in these lands of the San people, the earliest populated areas, birthplace of homo sapiens, with rock painting tens of thousands of years old.Africa has captured the heart of many, addicted others. I too am hooked. I know long distance jet flight racks up my carbon miles, but I can't afford to go very often and the communities in the wilderness need our tourist dollar to survive without drifting to the destructive life in Africa's teeming cities. Tourist operators like Wilderness and Exodus do not just support wildlife programmes, but deliver educational materials to the local schools, and also run programmes teaching urban youngsters about their natural inheritance and tribal lore.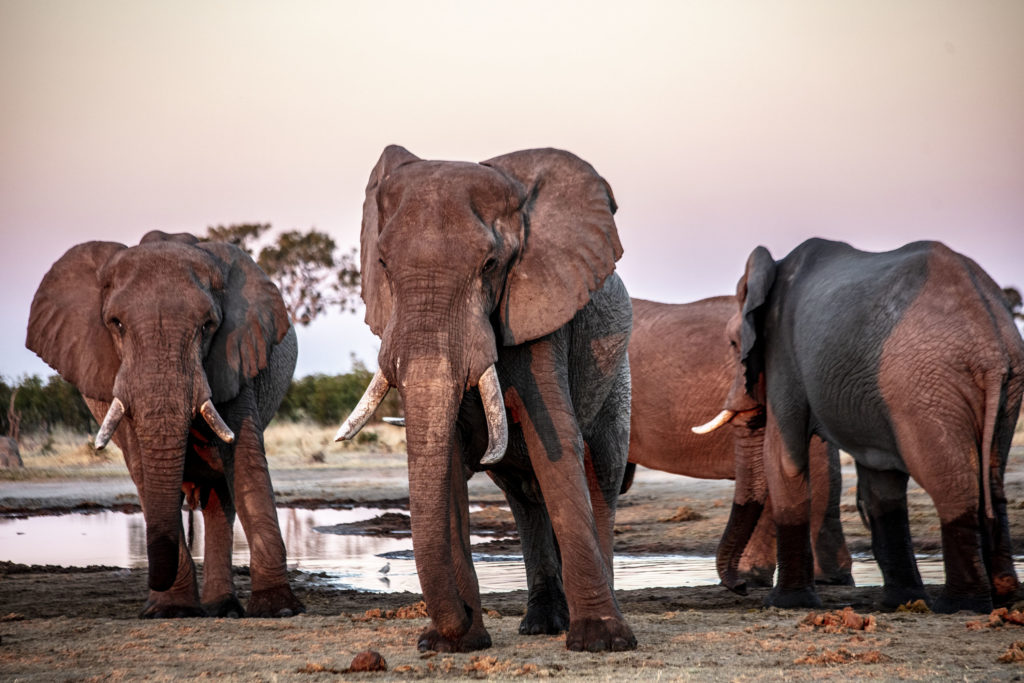 After one trip I suggest to Premier Inn that where they had an hotel on a canal, they should run nature walks, English safari trips if you like. Much as the tourist industry in Africa helps teach their young to be caring and proud of their natural surroundings, we need to regenerate a link with nature in our populace. The site of our littered beaches after a sunny weekend suggest that perhaps we too have much to learn about living in harmony with our environment.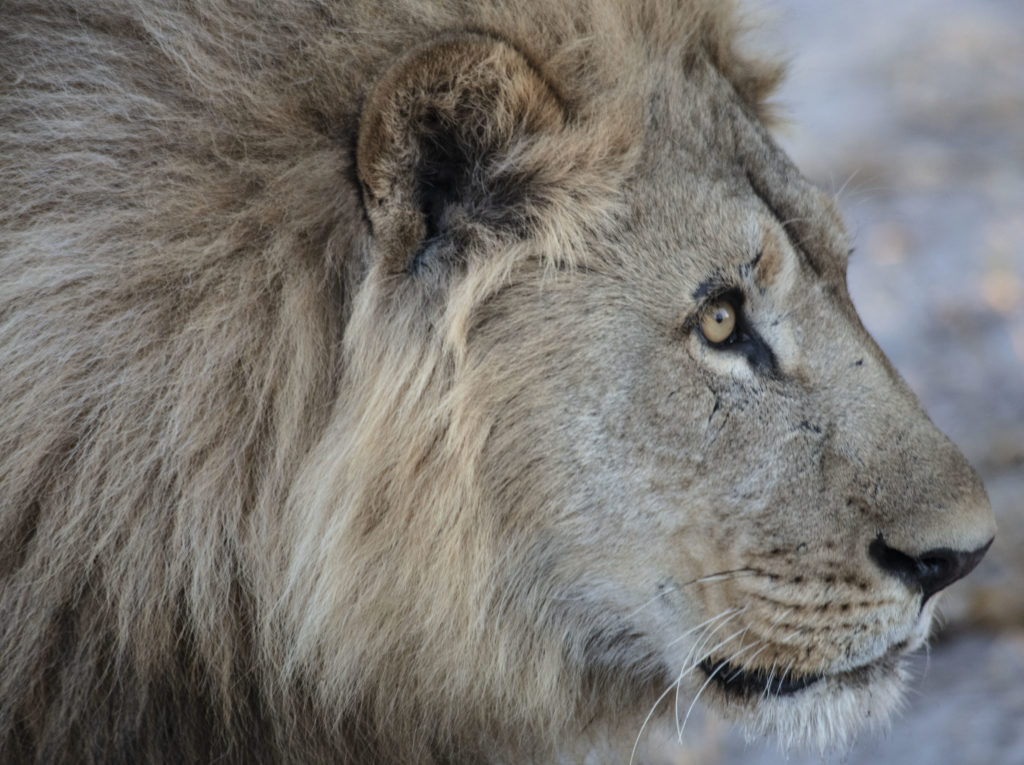 Go to Africa. You'll fall in love with the people, the wilderness, its beauty and its wildlife. Take care though, its wildlife could love you – and lick its lips afterward…