Written musings on making art and the results. Life in the slow lane.
Images for sale, both unique artworks and limited editions.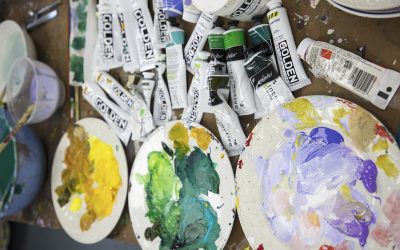 I went in to have my biopsies take under general anaesthetic. "Ha" said the anaesthetist, "you're the artist aren't you, we've seen you before". I said "that's right – I've had four operations recently, I get a fifth free…" Mirth all around. I'm still laughing…
I am working on another in the 'Andreas Daisies' series. The first is now in Seattle (my 4th work sold into the USA), and this is a larger and more complex third daisy image. It is strangely jittery working, not because of anything to do with the image, but entirely to do with the tests and operations of the last four months.