Merlyn spelt with y not with an i. Yet what magic do you weave as English Merlins do. Time too weaves its magic, and meeting after over 50 years was a strange dislocation of the time/space continuum. Whilst I have come across you in the professional world as a name it is the first time we have met since we finished our degrees in 1970. We're both a little older, well not little a lot, but isn't it amazing that there are so many from our year still practising their art after over 50 years – you, me, Geoff Turpin, Kathy Gili, Frances Pratt, Steve Fairbairn (whose work is now in the Icelandic National Gallery, and who designed the Icelandic currency), Viv Martin and more. It speaks volumes for both the education we received and the environment in which we learned, the teachers who taught us and the time and space given us in a college where on 4 major degree courses there were barely 240 students over the 3 years.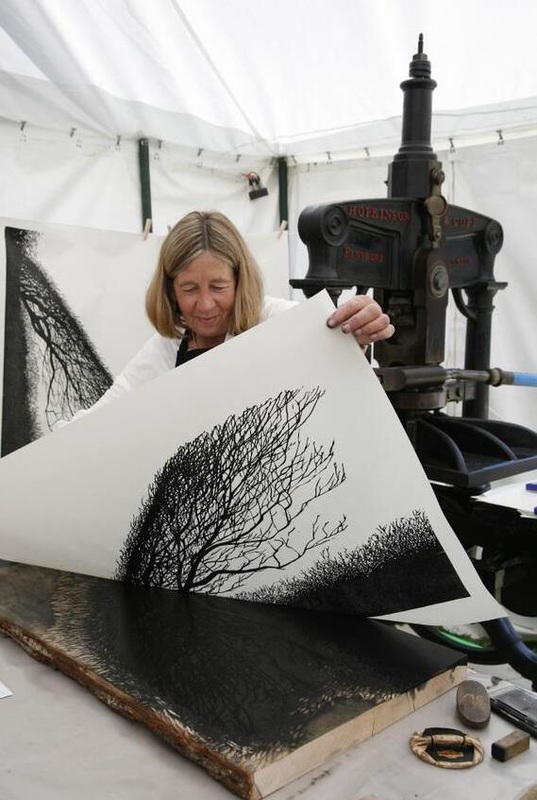 I remember the day I turned up at the Court for my interview. I was the last of '2nd choice' candidates. My tutors on Foundation pressured me to go for Chelsea, who turned me down (as years later did Chelsea Arts Club, blackballing me because I was a designer, not an artist) but the draw of the Capability Brown landscape and Inigo Jones house drew me inexorably to Corsham. So then on the first day of induction, given a map to the studios I walked up 'Slug Alley' to Beechfield behind Judith Skedgell (where is she now?) pinching myself trying to understand how an outsider from the camp, and Air Force brat, could be so lucky. Remember 'Slug Alley'?
You were local, your university professor dad having brought the family back from Hong Kong to live in Bath, but those years in China left an indelible mark on you and in many ways, you were as much an 'outsider' as I. The years at Corsham, exposed to tutoring by the likes of Adrian Heath, Mark Lancaster, Wiliam Tillyer, Mike Kidner – even Jim Dine and Ravi Shankar each appeared once, were a privileged time in the sixties, the marvellous decade when English culture reshaped our world, an inheritance being rapidly trashed.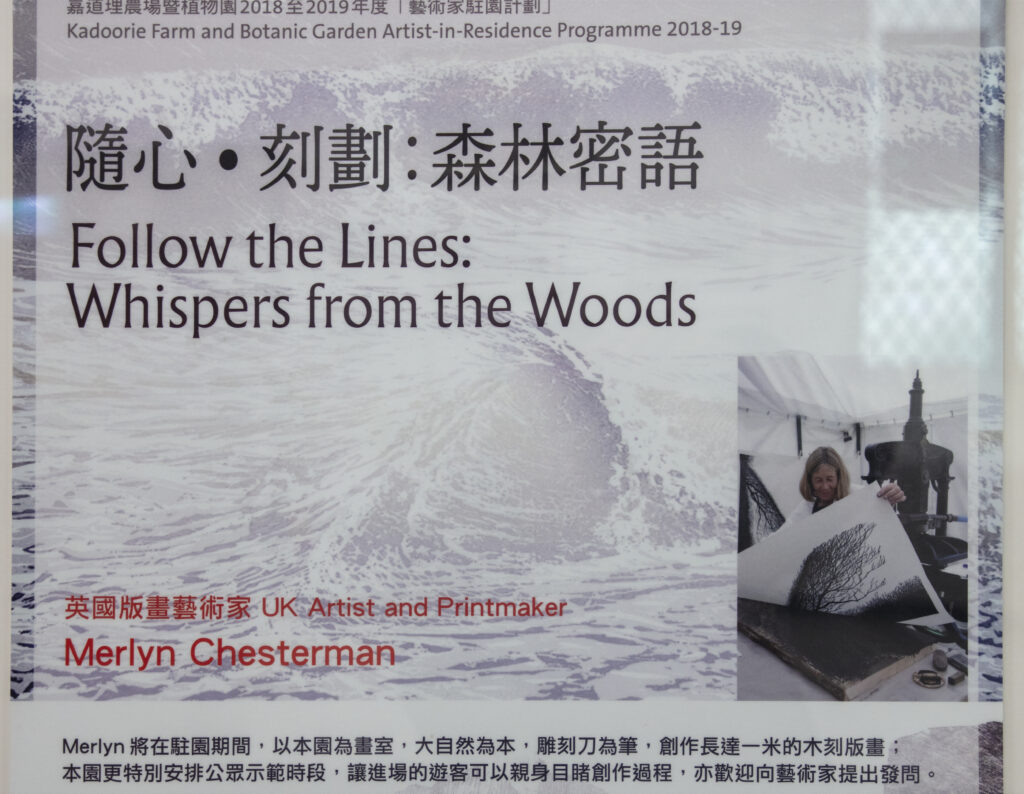 You recently dropped me a line asking, 'did Adrian Heath give me the same advice that he gave you?' which was 'go into the studio every day'. Well Adrian didn't give me that advice, no, it was Michael Kidner who told me to do 2 hours a day. No matter what it was as long as I was working with my hands and my brain on my art, then two hours a day was the key that will unlock whatever. Unlike you my career has been erratic, unfocused, but you have obviously focused on your work building both on what we got in Corsham and your inheritance through the years you spent in Hong Kong and China.

We had different backgrounds, you and I, but we both in our ways had upbringings that disrupted our education. From what you said you had the same problems as I in coming back from abroad and finding that you couldn't fit easily, or at all maybe, into the school sixth form system where teachers taught students they had nurtured from early years. We were aliens parachuted in from outside, in my case one of the boys from the camp, an outsider. I'm sure pretty much the same for you. In your case this led straight into a college foundation course, in my case I messed about for a year or two, took A level technical drawing and other A levels, ending up doing a term's teaching in a Junior School. Then too into foundation course. The art colleges were wonderful institutions for taking in waifs and strays that the education system failed to deal with and turning them in your case into burnished gold in my case perhaps copper or maybe even if I'm generous to myself a little bit of silver.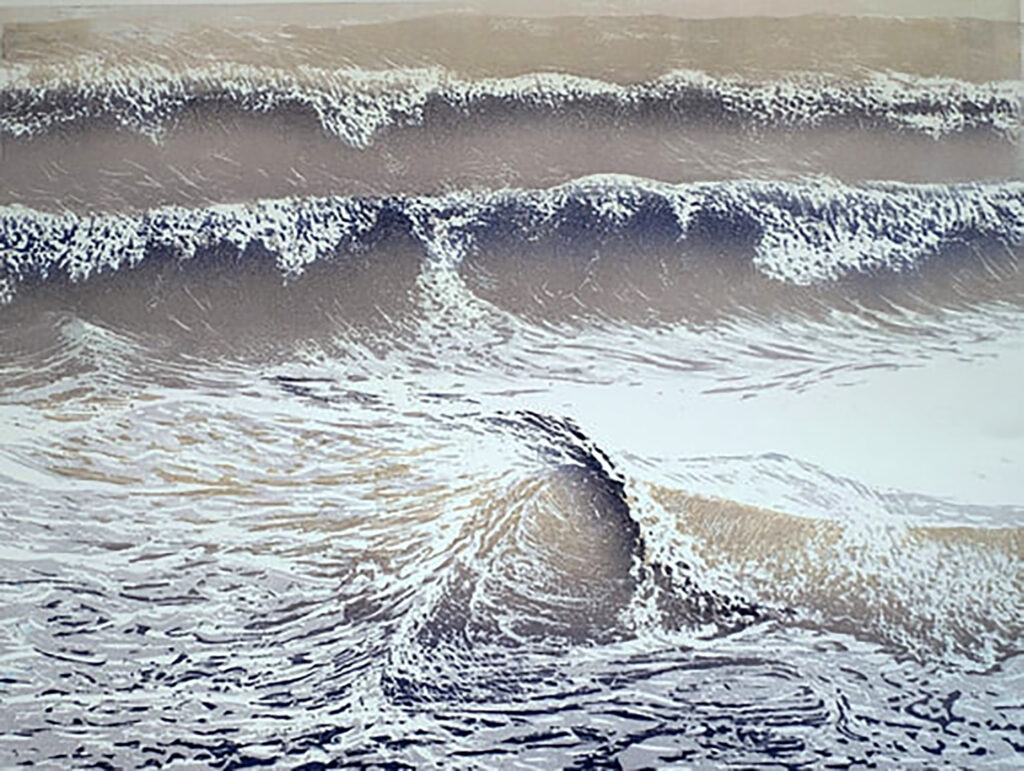 Your work is stunning. Your dedication to your craft fully added glitter year after year. Almost every year you show at the Royal Academy, and I am very surprised that an artist of your international stature and of your prodigious output, with work in public galleries not just in the UK but overseas too, has not yet been invited to become a Royal Academician but then that is a province of the superior lofty heights of London. Those of us in the provinces work away at our arts and enjoy the fruits of our labour, if only to pile much of it up in the garage in my case, but in your case to spread it into collections in the USA, Bulgaria, Spain, Albania, UK, Sweden, China. Your invitations to take part in splendid exhibitions and your working residences in China are a measure of the esteem that the art world holds you in.

It was lovely to see you again and wonderful to take you back to Hartland Quay and have you talk about the inspiration you draw from those magnificent cliffs, much as I draw inspiration from the decaying sea defences on the Cuckmere and Splash Point in Seaford. It's interesting that in our different ways we are recording our environments and responding to them through our art. Is this an inheritance of Corsham? Frances Pratt commented how it is wonderful so many of our year are still painting over 50 years after leaving Corsham. My practice has been more sporadic than yours, with 20 years running an award-winning design practice, another 20 years as a design critic/magazine editor and whilst I have painted through those periods it has not been with the same kind of dedication that you have displayed in your wonderful studio. You did well to convince the local vicar to give you use of a magnificent church for another form of worship, which I believe is also channelled from the Gods above, we artists being merely the vessels through which creative beauty flows. Of course, in more 'primitive' societies the artist was held in awe because of their symbolic visual magic, unlike society today, and treated as a priest.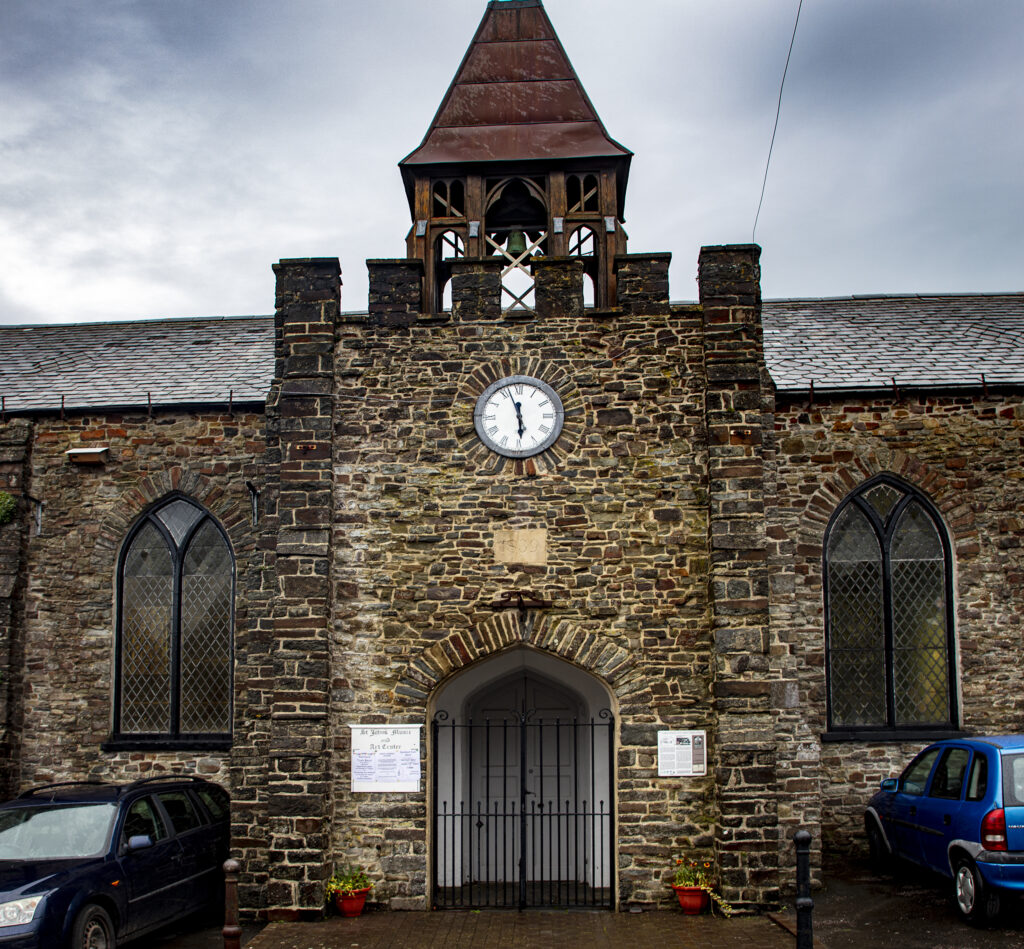 Your early work had a delicacy that came from the Chinese influence on you. Your later work has a mature power which, sometimes combined with the large scale prints you make aided by Pine Feroda, makes for strong and dramatic expressive imagery. You have truly become master (mistress?) of the woodcut, and as you approach your 75th birthday I hope you continue to work, with the support of your children and grandchildren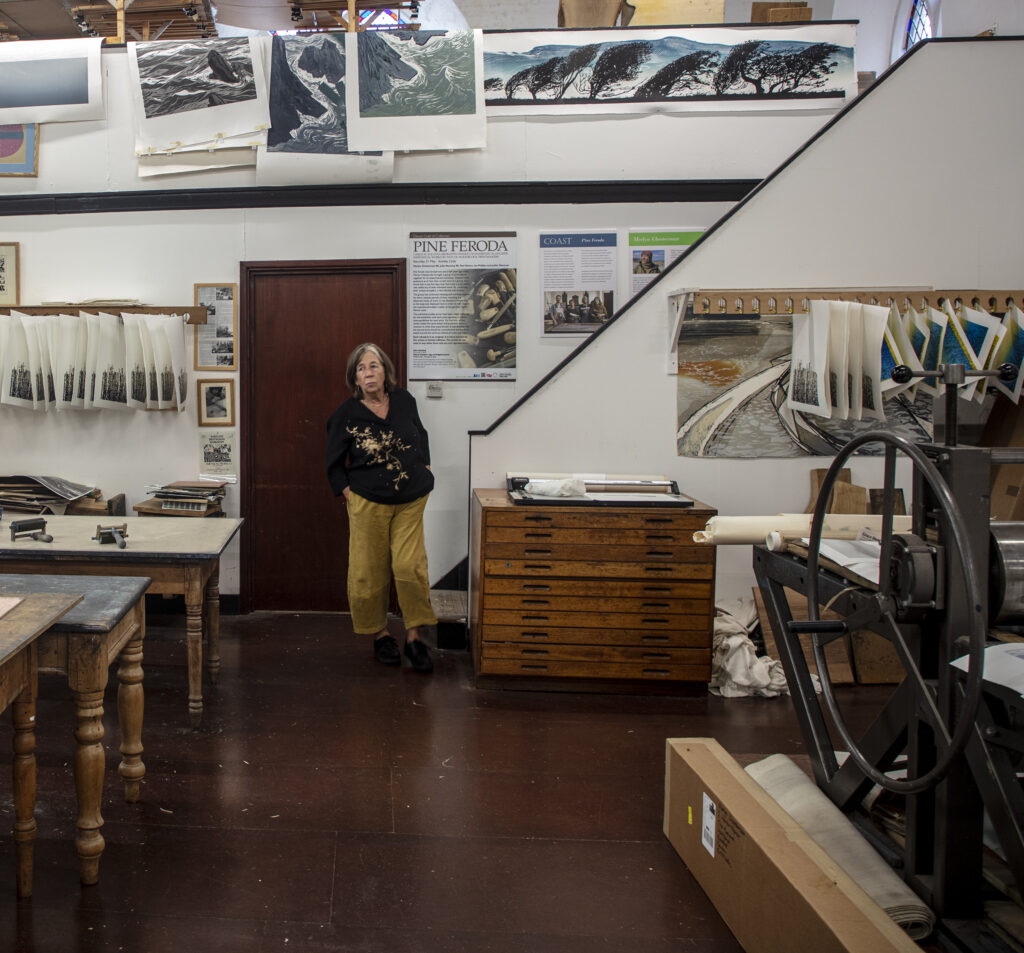 I am so pleased to have been able to add you to my own collection as well as to the collection in the Towner Gallery in Eastbourne. I look forward to visiting you again before too long.
Merlyn Chesterman's latest book on the art of woodcut has just been published 'Twenty Concepts in Woodblock Printing', joining her previous publication 'Making Woodblock Prints', both co-written with Rod Nelson. Merlyn Chesterman can be found at Merlyn Chesterman RE – Home