The campaign started a year ago with a target of 1400 new ringers. Out of the eye of national media, but noted by local press with enthusiasm, the Ringing Remembers campaign has been a stunning success both for the organiser and for the individuals like me who took part. The organisers almost seem to have lost count as their latest post says they have recorded over 2,640 new ringers but still rising. Vicky Chapman says:
"When I was invited to coordinate this project on behalf of the Central Council of Church Bell Ringers a little over a year ago I thought that trying to recruit and train 1400 new ringers in memory of those ringers who died during the first world war would be near impossible.
This morning I am in tears because not only have we reached that target but spectacularly surpassed it. 2640 new ringers will be joining us to commemorate this centenary of the Armistice"
New ringers brought previously quiet towers back to life and rang from Shetland to Seaford. 17 new ringers joined in Dunmanway in Cork, new ringers rang bells in Ypres, bells were rung in Ballarat and other places in Australia, at Bok Tower Gardens in Florida, in Bulgaria, "The Peace Carillon," the 40-bell instrument was formally dedicated Sunday in Leuven Belgium. Across the world it is now thought 3,000 towers joined in this act of Remembrance.
My own journey in this craft enabled me to ring rounds both in St Leonards in Seaford for the armistice ring at 12.05 and the joyous ring at beacon lighting time that evening, whilst being able to fit in ringing for the service at Laughton for the Brett family of my partner.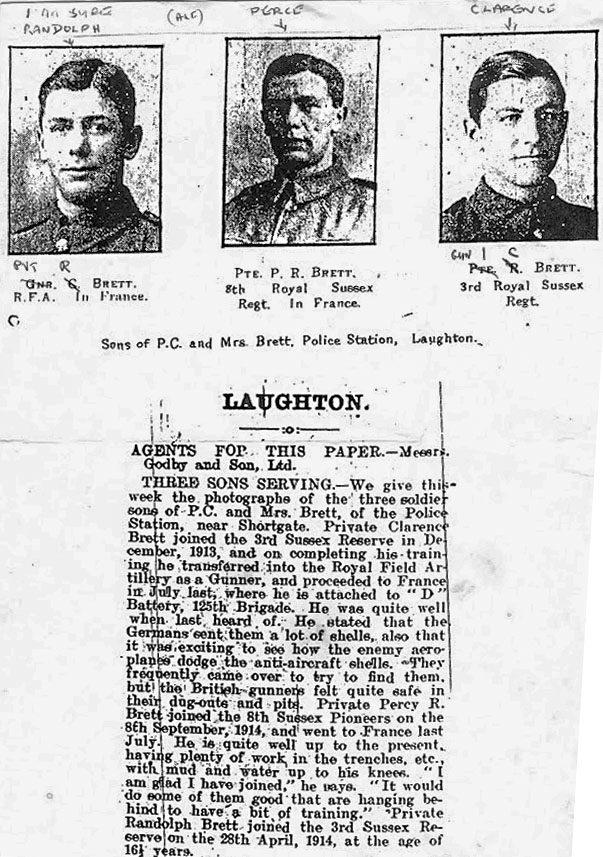 Like many who posted their videos and stories on the Ringing Remembers website I and all my new gang members intend to go on ringing and developing our skills.
It has been an honour and a privilege to be part of the Act of Remembrance on the 100th anniversary of the end of WW1.