I was shocked to discover that the cancer and the consequential hospital stays had wrought such havoc on my body. My partner and I measure each other (shut up, it's fun) each year, and I have lost muscle mass along with weight. Thigh muscles to have withered, so I have started an exercise regime intended to rebuild muscle. The first target achieved was the walk up the 300 feet high cliffs looking over the sea and Seaford bay.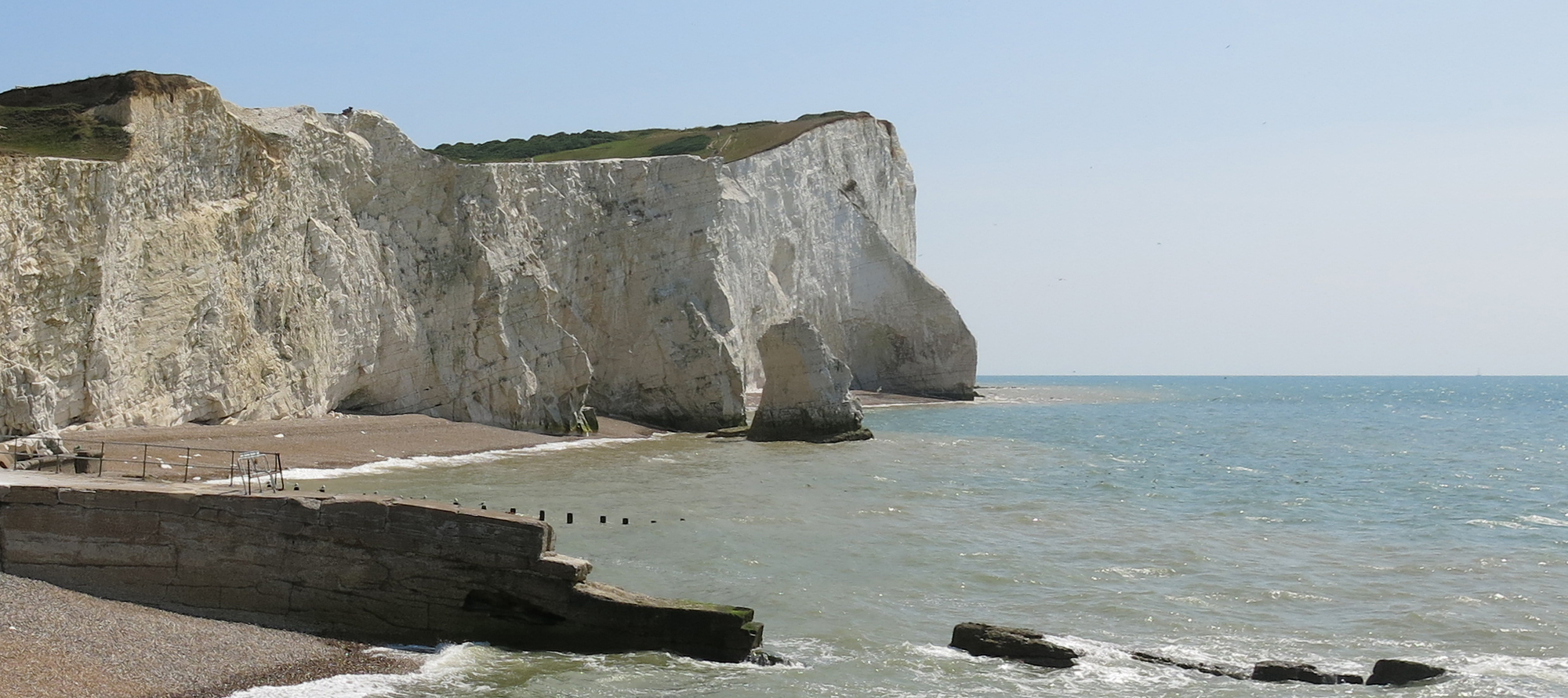 I have started a daily mini exercise programme with some weights I acquired in my days of being a regular gym goer, incorporating stretches and lunges to restore elasticity to my atrophied muscles and tendons. After just a few days I began to feel more elasticity in my body, and some of the well-being that comes after exercise. Daily walks are developing, and I am beginning to get out with the camera again. Along with work in a show opening today, and some routines developing around the studio, I was starting to gain mental confidence.
Then the hospital rang. "Why had I missed my January appointment?" In my piece 'Aftershocks' I told how a US doctor realised that this was exactly the kind of occurrence that plunged him back into the mental state he experienced when told he had cancer. My stomach sank, "What appointment" I asked. Seems I missed a CT scan – but it appears I had not received any notification. Now it must be reprogrammed. I knew about upcoming appointments in February, including a day operation that meant I couldn't join my partner in flying to South African sun, but nothing about the scan.

Once more I experience that feeling of dread, but not as intensely this time, just a frisson of fear.  Now too I have a programme of work stretching ahead with both camera and the studio which will sustain me, distract me and give me a range of creative problems to worry about. Life is taking over again from fear of death and the Horseman has retreated. I sense his presence is still around though. The noorns will decide.
Now I am focussing on moving the work along. With another show scheduled for November I have a goal to work towards. I have decided that along with the reworking of the daisy images I will start playing with some accidental images I have taken that summarise seasonality in the garden. Will it be a series for twelve months, or just four for the seasons? In between collages of daisy pics I will be exploring the images and looking at the possibilities. The image here is a sneak preview, if you like, of what I am looking at – this one being Autumn. Already I am mentally considering canvas size and shape – maybe go circular? Depends on what happens with the drawing and what springs out of the current daisy series.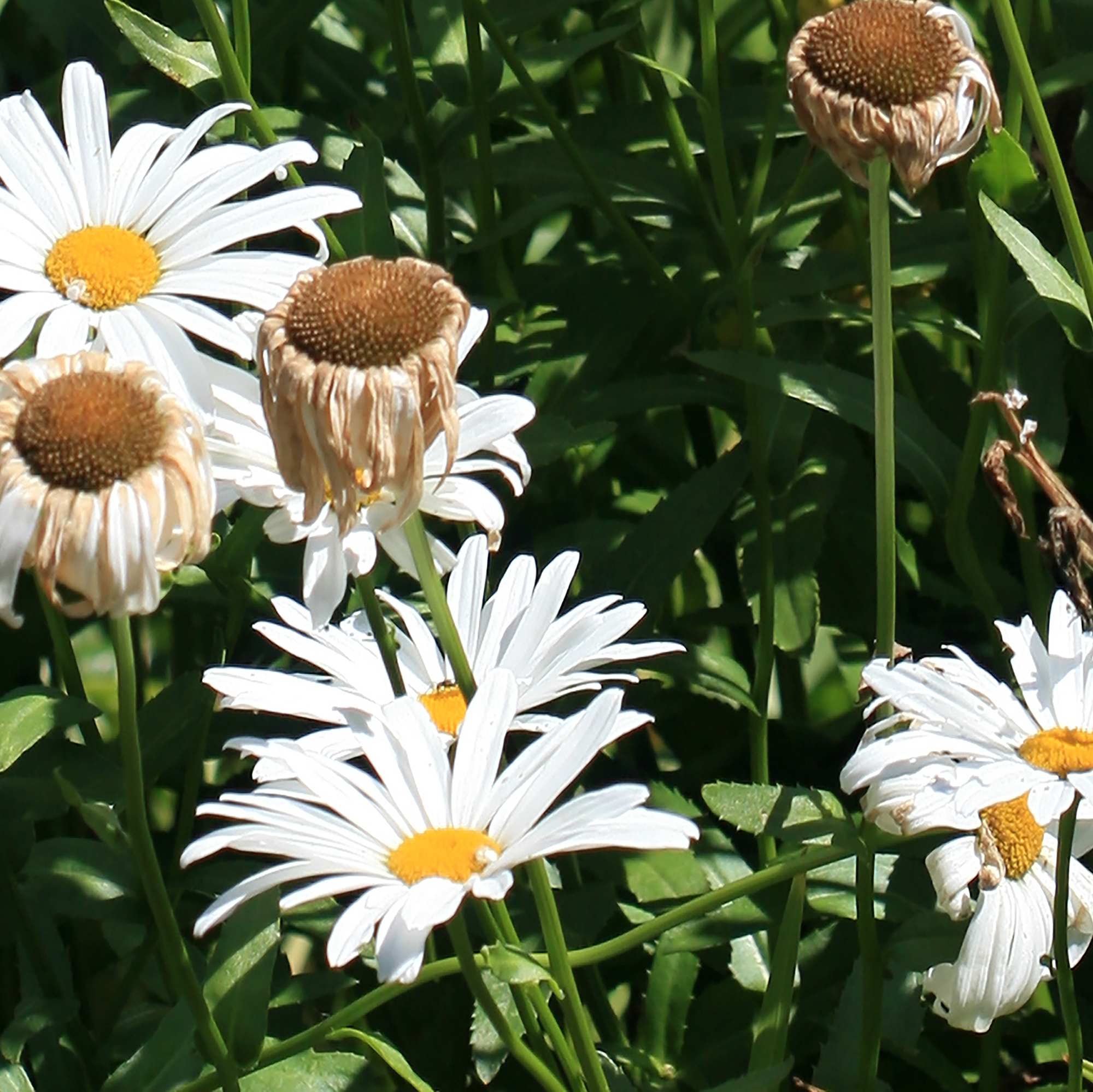 I'm also working on some ideas for new screen prints based on the Harbour series, extending it in various ways.  Have also been playing with a collection of umbrella images I have. The first Harbour series is available in the Gallery, but I may again rework one or two to a larger scale as screen prints rather than giclées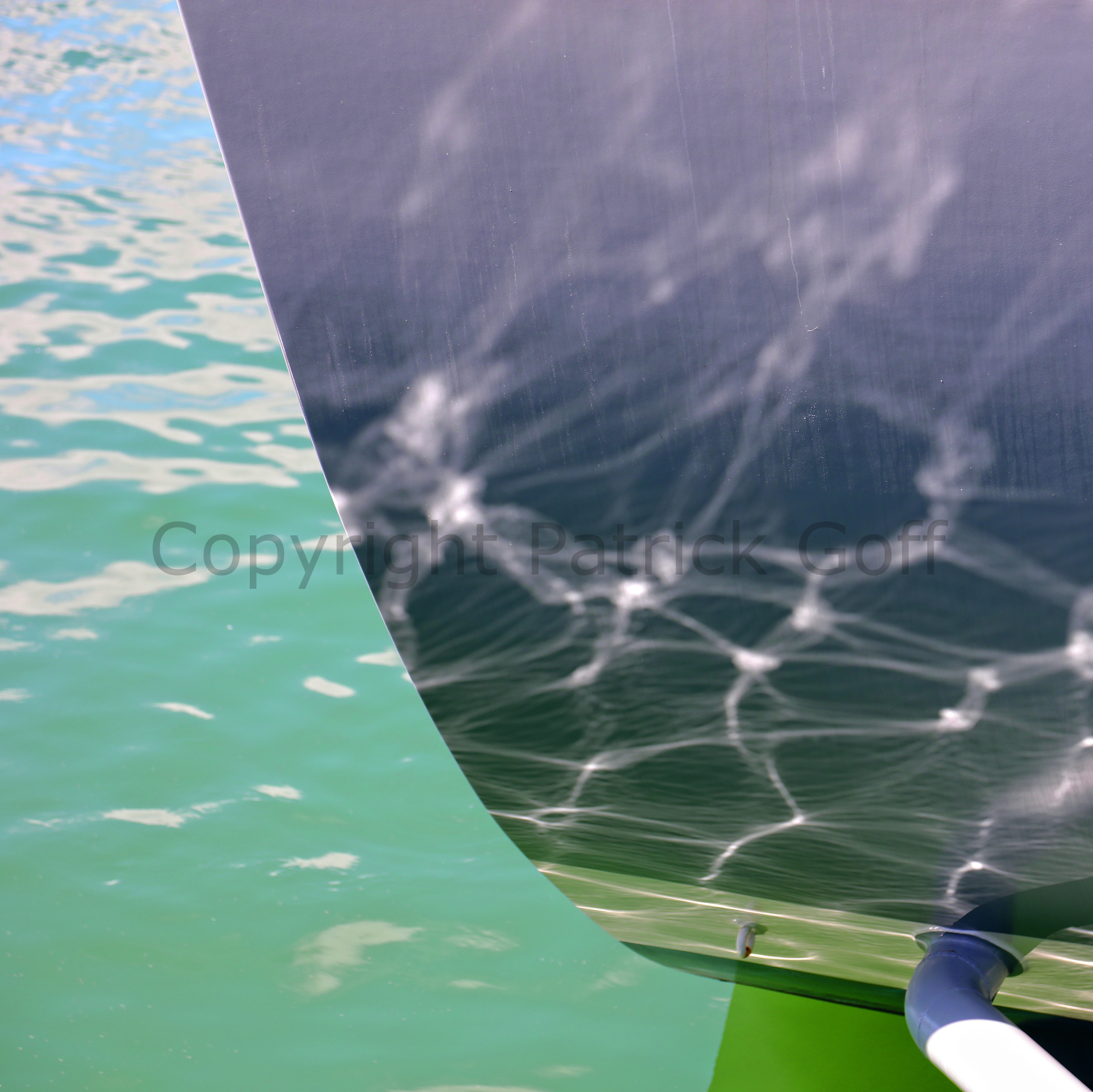 I am expecting a delivery of stretcher bars this week, and my second smaller studio is having an additional worktop built, having rid myself finally of the old parallel motion drawing board and a redundant computer desk. It will provide an alternative place to work on drawings as with temperatures over the last couple of weeks rarely rising about 6°C and starting the day below -1°, the main studio has been far too cold to work in for long. The side benefit is that the light here has been startlingly clear. But then Seaford is the reputedly the sunniest place in England.
The greatest part of dealing with both ageing and cancer is to stay positive and look forward. Planning gives goals to achieve, focusses the mind elsewhere than on health. I am lucky to have an activity in my art that not only helps me in this but also gives pleasure to others besides myself, and has a spiritual dimension. If you are dealing with problems of ageing and health I pray you too find your spiritual place and have the support (as I do) of your loved one.
Follow my work through the studio on Facebook