Apparently, despite storms or collapse, every Empire has this 50-year long surge of the arts as its last flickering flame of greatness. Certainly, the Britain I have lived in has achieved remarkable things in music, the visual arts, theatre, film and literature. In my own small way I have contributed for over 50 years, one of the anonymous builders of the pyramid that has some truly greats at the top, those whose greatness relies on a foundation of activity by gifted individuals who either don't aspire or never achieve the recognition they may deserve, but whose contribution creates an environment in which real talent can shine.
My paintings have been about grids visually, but they are really about a search for structure within my own life, a reflection of internal chaos or fog. According to a leading critic I have talent – but it may just glow rather than shine. A friend says I act on impulse, another that I 'overthink' things. Can they both be right? My life has been a hurdy gurdy ride from one slow crash to another, most generated by external events over which I have little or no control, others by chance errors.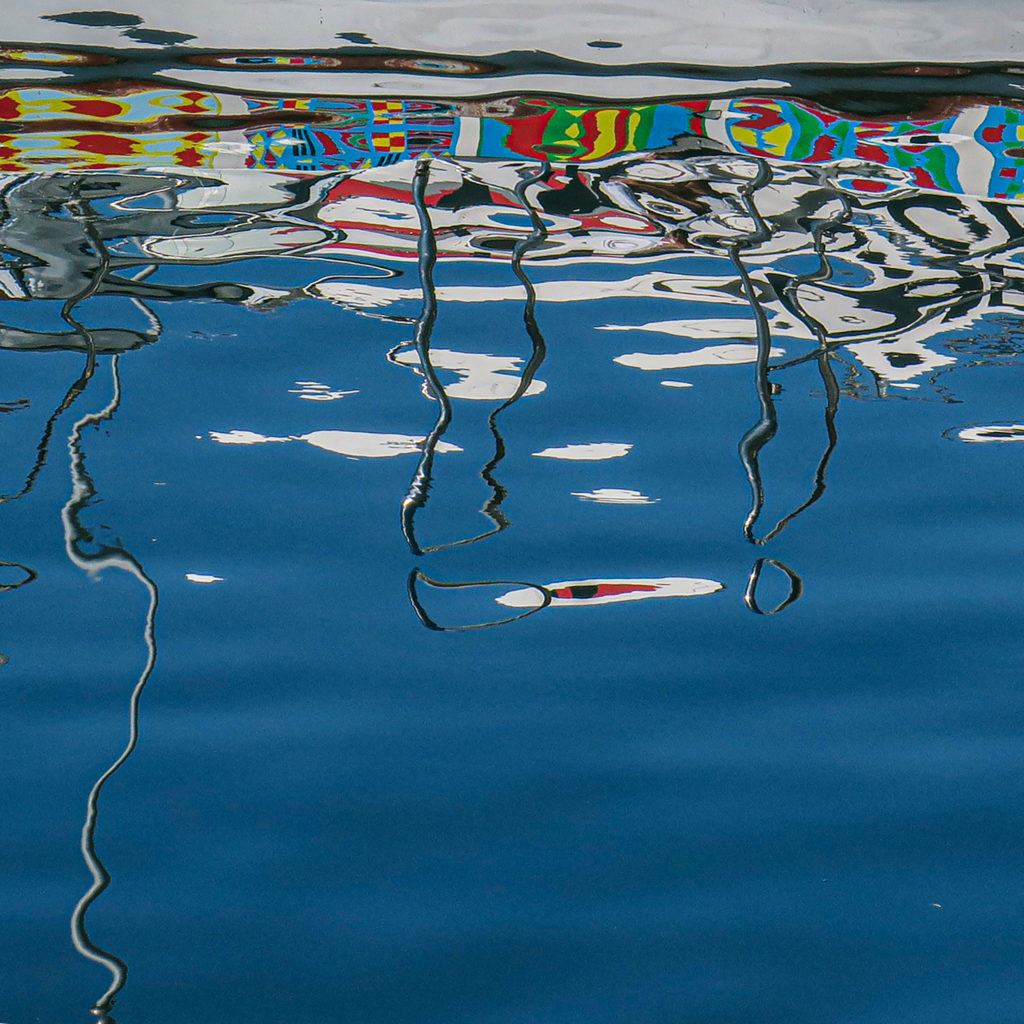 Cape Town
Currently we are experiencing another of those random crashes that seem to happen every eight to ten years. This 'panicdemic' has brought normal life to a standstill and once again is forcing change. It reflects the banking crash from 2007 and before that the idiot John Major induced recession which bankrupted many businesses in the 1990's. Life does not allow us to proceed in straight lines, and few can rise above the effects.
During lock down I have been mining and creating images to share on social media to hopefully provide some beauty and encouragement to my fellows. A little humour to lighten the day in captions, some colour and light for those who may feel the world has lost its beauty because of their personal tribulations. A patron says I have created a folio that should be called the 'Stay Safe' folio. It currently has more than 60 images of the kind I show here.
One of the things that has sustained me through cancer and a trail of health problems is the eternal beauty of the world we live, and my creative drive has remained through the pain and operations, my visual delight in the world still fresh. My images show beauty as I see it now, as I have seen it over the years, even when living in the city. These images share my reflections on beauty.
Many of the 'pictures' don't contain an image. In times gone by they would have been referred to as 'field paintings'. The fact that most are made digitally doesn't alter their power as visual surfaces, and the example I have had printed on aluminium at 2 feet square shows how clearly they work as stand-alone artworks. I never travelled for holiday abroad until I was in my thirties, but in the last 20 years I have travelled extensively with a camera. Travels include to harbours in exotic locations such as Newhaven in Sussex, Veldriff in the Western Cape, Bergen in Norway and Tacoma in Washington State, USA.
Settled at the seaside now, making recovering health a focus, sustained by my intelligent thinking partner, I am content to play with images of surfaces, to seek patterns that reflect the random patterns that life makes of us. The patterns I make in my paintings show how life can be broken and colour altered by algorithms and events over which we as individuals have little or no control. Once again events show this to us all, with new rules breaking our living patterns. I am slowly coming to recognise that we as individuals valuing our individuality are what makes the patterns. In those patterns the real beauty is to be seen.
Live, love, enjoy.
I hope you enjoy these selected samples. They may form the basis of my next show when restrictions lift, meantime they are available as prints on board at 2 feet square, as my sample shows. See all 60+ images at my Facebook album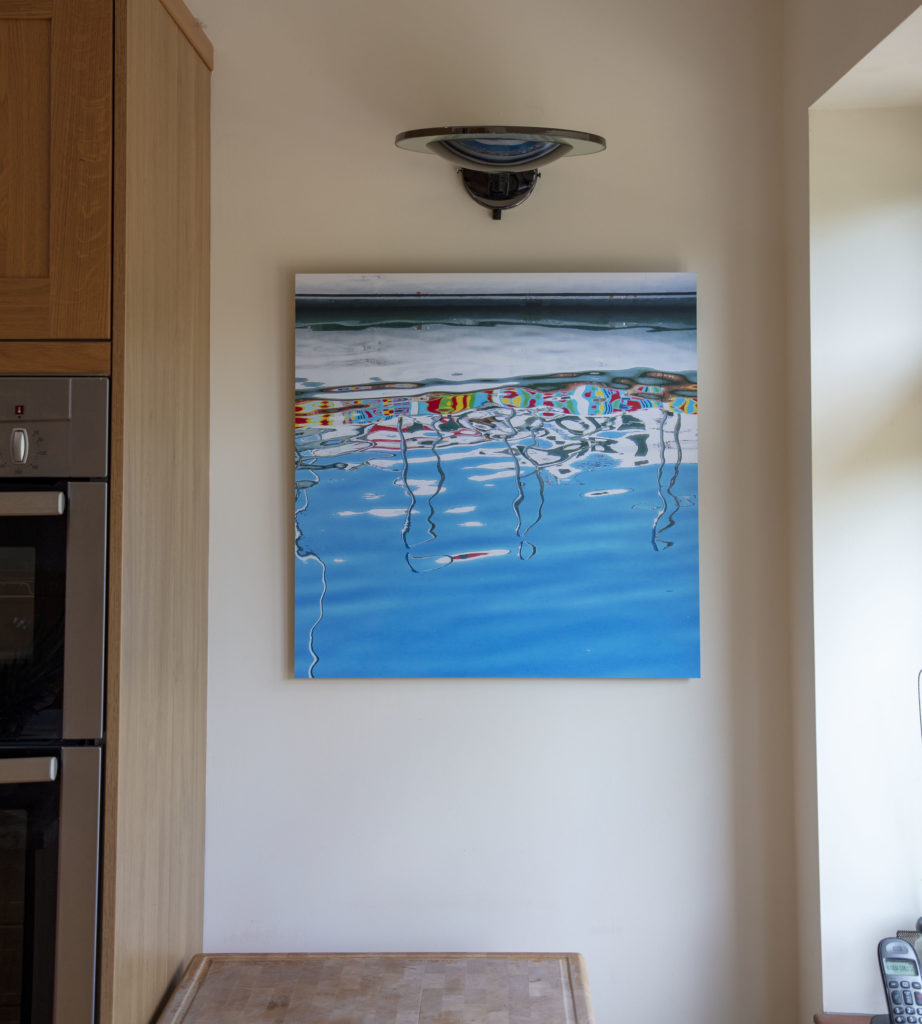 Cape Town. Printed (C-type) on aluminium, 24inches square as hung in a kitchen